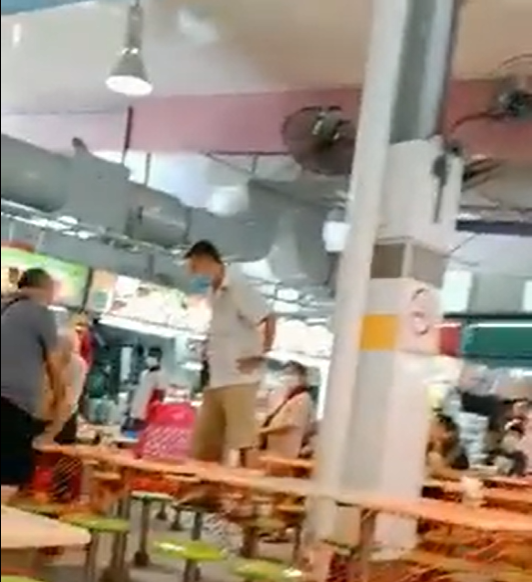 Uncle at Bedok North Hawker Centre Challenges Elderly Man to a Fight Over Dispute with Seats
The chope (reserving) culture is one that is certainly unique to Singapore, where people often "chope" or reserve their seats or queue places by placing items to show that it has been taken.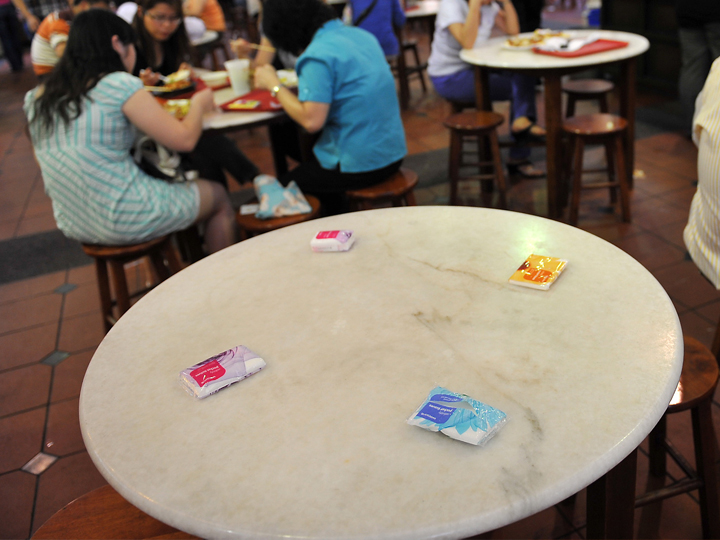 However, a physical altercation recently happened between two groups of senior citizens at the Block 538 Bedok North Food Centre. Based on a 3min 28sec long video uploaded onto the Complaint Singapore Facebook group, the altercation appeared to have happened because an elderly woman had placed her bag and items on a table which was supposedly still occupied by a man.
The man (seen wearing a white shirt) got so angry over it that he decided to stand on the table, while engaging in a heated argument over why the group had taken his seat without his consent.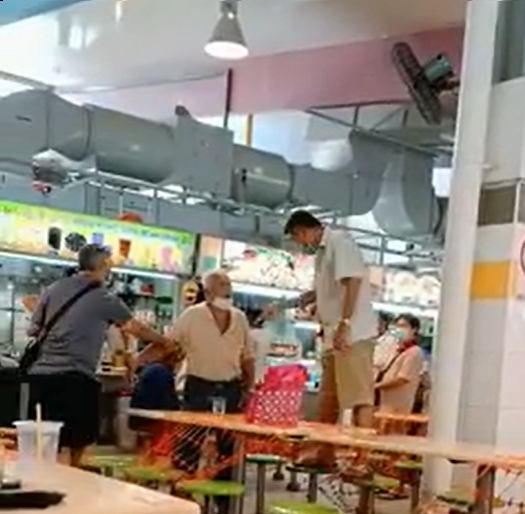 Things shortly got out of hand, when a elderly man (possibly the husband of the elderly woman who had placed her items on the table), got into a physical fight with the white shirt man who was still standing on the table.
Fortunately, the fight was broken up by bystanders, some of whom shouted that the police was coming.
Editor's Note: Do you have a story to share? Please use our
Submission Form
or
email us
.
If not, why not give us a
'LIKE'
Ping me on WhatsApp