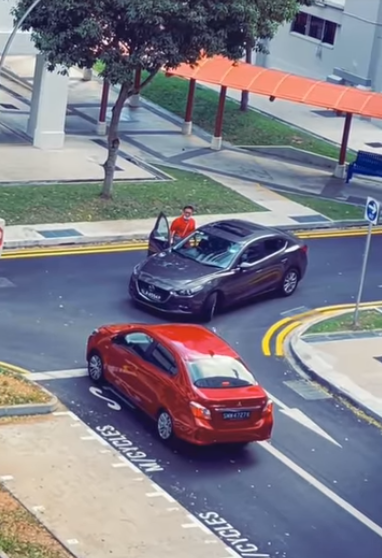 Two Drivers Square Off in a Battle of Vulgarities Over Who Has the Right of Way
While the basic driving rules and regulations might still be fresh to those who have recently passed their driving tests, it appears that there are some people who apparently have completely forgotten even their basic theory.
In a 51 second video posted on Complaint Singapore Facebook group yesterday, two drivers were seen arguing loudly and exchanging vulgarities at a road junction.
The driver of a grey Mazda sedan was having problems turning right into the lane, as he figured that the red Mitsubishi sedan was blocking his path. An ensuing exchange of vulgarities followed, with the driver of the grey Mazda repeatedly shouting "Puki ma", which translates to "F**k your mother" in Malay.
It wasn't long before common sense took over, and the two drivers managed to continue their journey.
Netters commenting on the video mostly felt that the two drivers had lost all common sense, and that the whole dispute could have been avoided, if they just used basic road sense.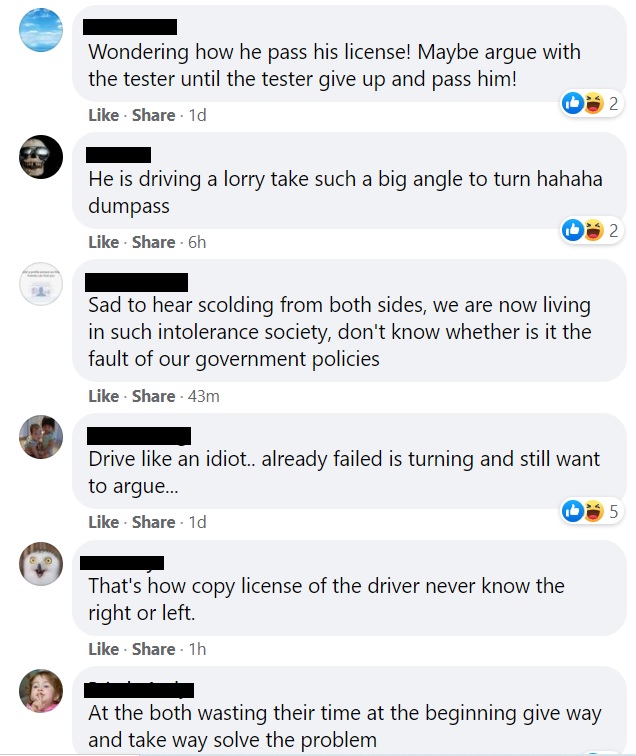 Editor's Note: Do you have a story to share? Please use our
Submission Form
or
email us
.
If not, why not give us a
'LIKE'
Ping me on WhatsApp