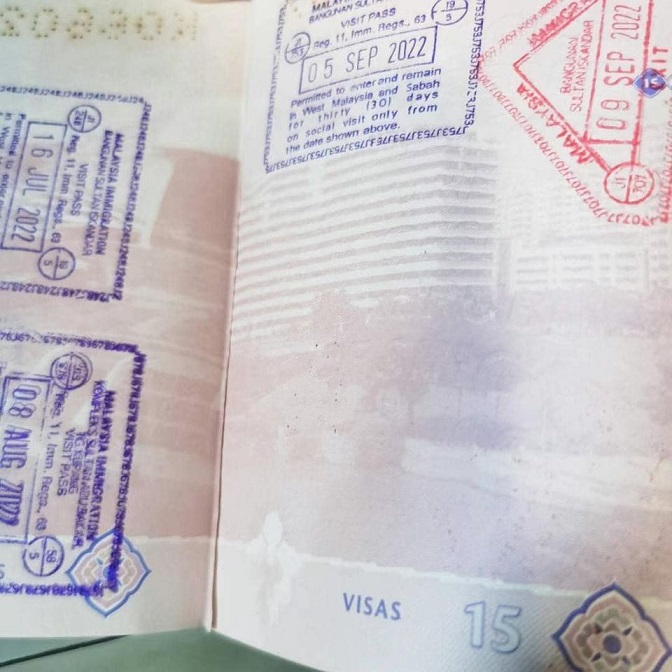 Singaporean's Passport Allegedly Torn by Malaysian Immigration Officer After Returning to Singapore, Refused Subsequent Entry to Malaysia
We have all heard of horror stories of Malaysian immigration officers not stamping the passports of Singaporeans entering Malaysia, and later asking Singaporeans for a "fine" or "settlement money" to avoid jail time.
It seems the Malaysian immigration officers have come up with a new trick up their sleeve this time. Singaporean Jasper Chu shared on Facebook group Complaint Singapore, about how a page from his passport mysteriously went missing after a trip back from Malaysia on 9th Sep 2022.
Jasper only discovered the missing page which appeared to have been torn out of his passport, when he tried entering Malaysia again on Monday (26 Sep). While at the Johor Bahru customs, Jasper was served with a notice from the Malaysian immigration authority that he has been refused entry for not having a valid passport. Jasper was made to return to Singapore immediately.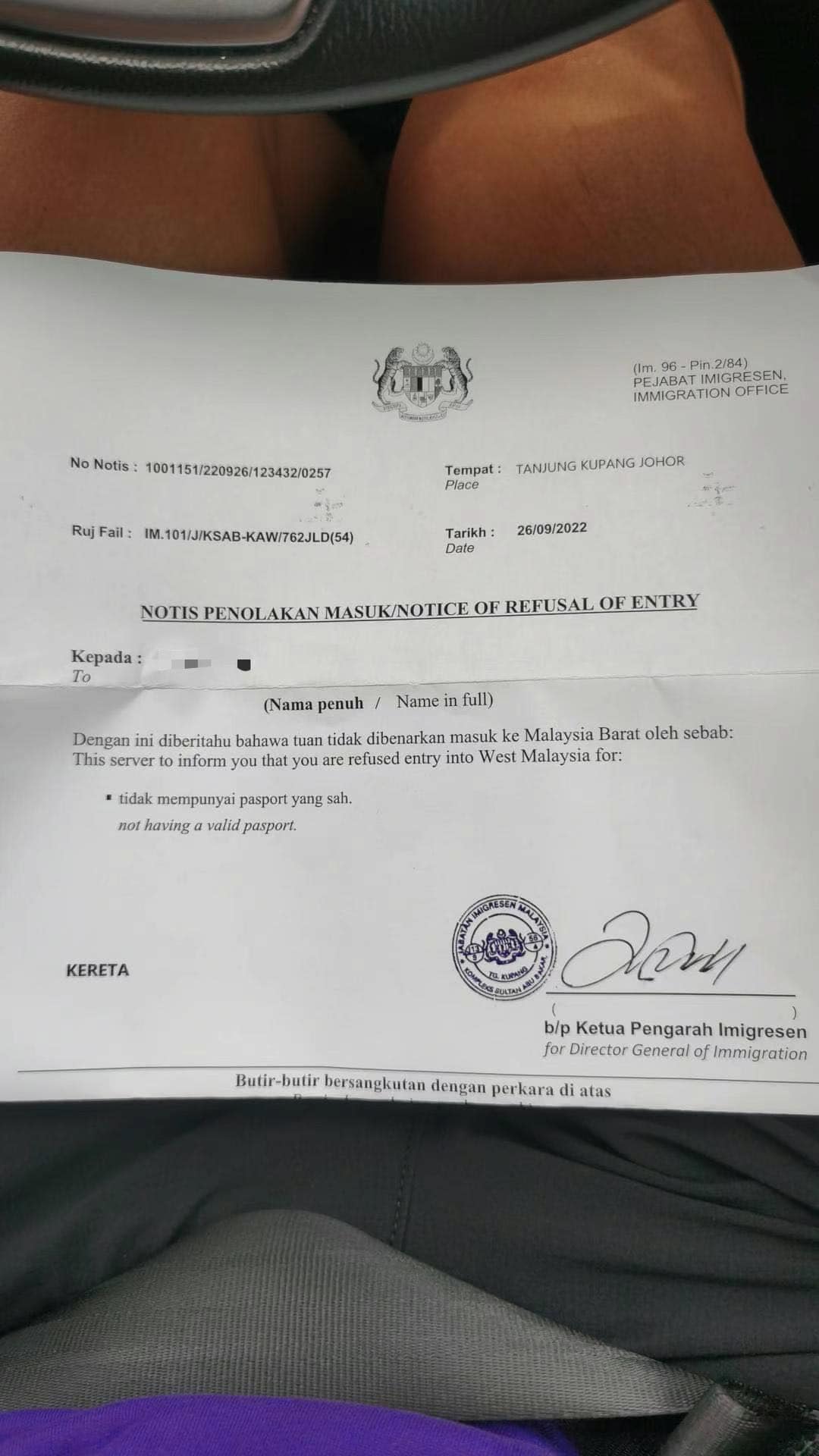 For those of you who don't know, a passport is an official document, and any defacement, unauthorised writing or damage, is considered an offence, and will lead to the passport being invalidated.
Editor's Note: Do you have a story to share? Please use our
Submission Form
or
email us
.
If not, why not give us a
'LIKE'
Ping me on WhatsApp