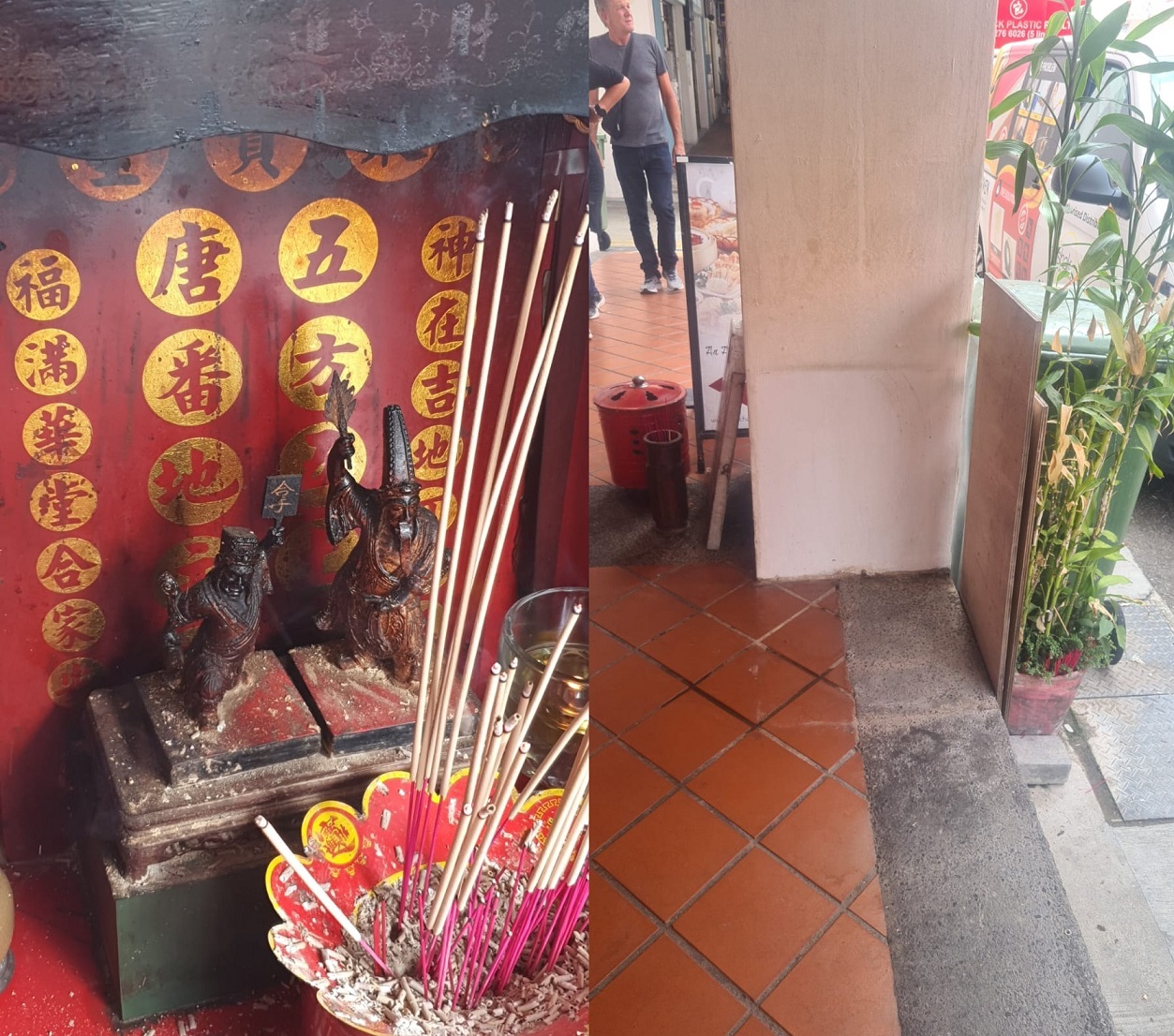 Entire Spiritual Deity Altar Stolen From Side Walk at Temple Street Chinatown
Dishonest thieves lurk in every corner, and often people may find things they have left outside their home stolen. However, one such thief seem rather really desperate, as he actually stole an entire spiritual deity altar that had been placed along the sidewalk.
Pamela Wong took to Facebook to share her the incident, where the entire spiritual deity altar, consisting of the Earth God (Da Bo Gong), and Da Er Bo deity figures were taken from outside her shop house along Temple Street.
One might wonder why would people steal such a thing? Not only is it extremely disrespectful, but where and how would the thief offload it to?
Editor's Note: Do you have a story to share? Please use our
Submission Form
or
email us
.
If not, why not give us a
'LIKE'
Ping me on WhatsApp