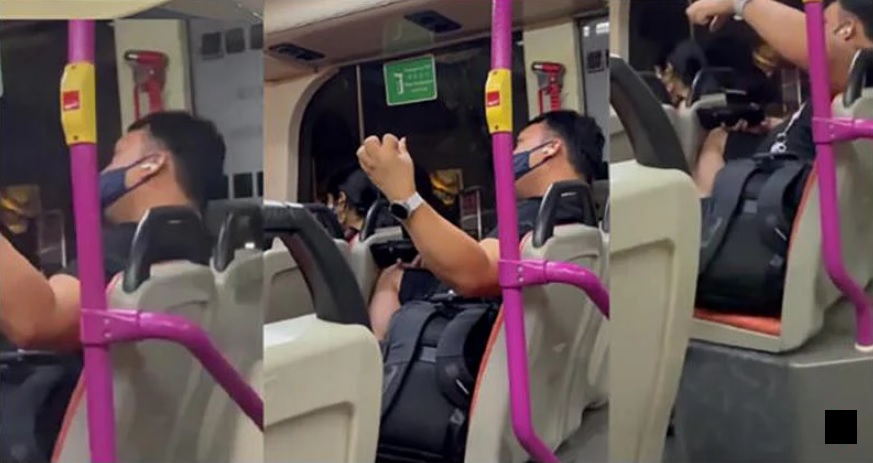 Bizarre Man on Bus Makes Fist Gesture At Woman Sitting In front of Him, Spews Vulgarities and Threatens to Beat Her Up
In a rather bizarre scene, a man who is believed to have been aggravated somehow by a female passenger seated in front of him, started kicking the female's seat, and even made a fist gesture, threatening to beat the female passenger.
This incident happened on Saturday (24th Sep), at around 7.50pm, onboard SMRT bus service 14, travelling towards Bedok.
In a video posted on Facebook, the man could be seen spewing vulgarities at the woman seated in front of him for no apparent reason. He later makes a fist like gesture, and threatens to beat her up.
The video was apparently secretly taken by a fellow passenger who was seated near this bizarre man.
The bizarre man was kicked out of the bus by the bus captain, after his actions were reported by a fellow passenger who feared for the safety of the woman and other passengers.
Editor's Note: Do you have a story to share? Please use our
Submission Form
or
email us
.
If not, why not give us a
'LIKE'
Ping me on WhatsApp