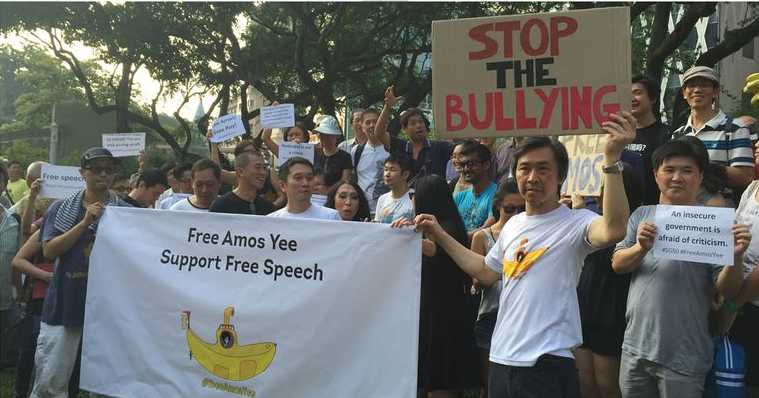 Amos Yee Supporters Keeping Quiet, After He Gets Arrested in US for Child Pornography Charges
Amos Yee, a name which is often synonymous with trouble, lunacy, and blatant disrespect and disregard of religious sensitivities.
Despite all this, Western media and human rights organisations chose to continue venerating Amos Yee as the shinning pillar of "free speech" and "freedom of expression".
The New Yorker once said that Amos Yee "is exactly the kind of person you would one day want… maybe even running your country."

When Amos Yee was arrested in 2015 for wounding religious feelings, after he uploaded a video which said that former Prime Minister Lee Kuan Yew who had just passed way, was like Jesus "both were power hungry and malicious", Western media slammed the Singapore Government for silencing freedom of speech.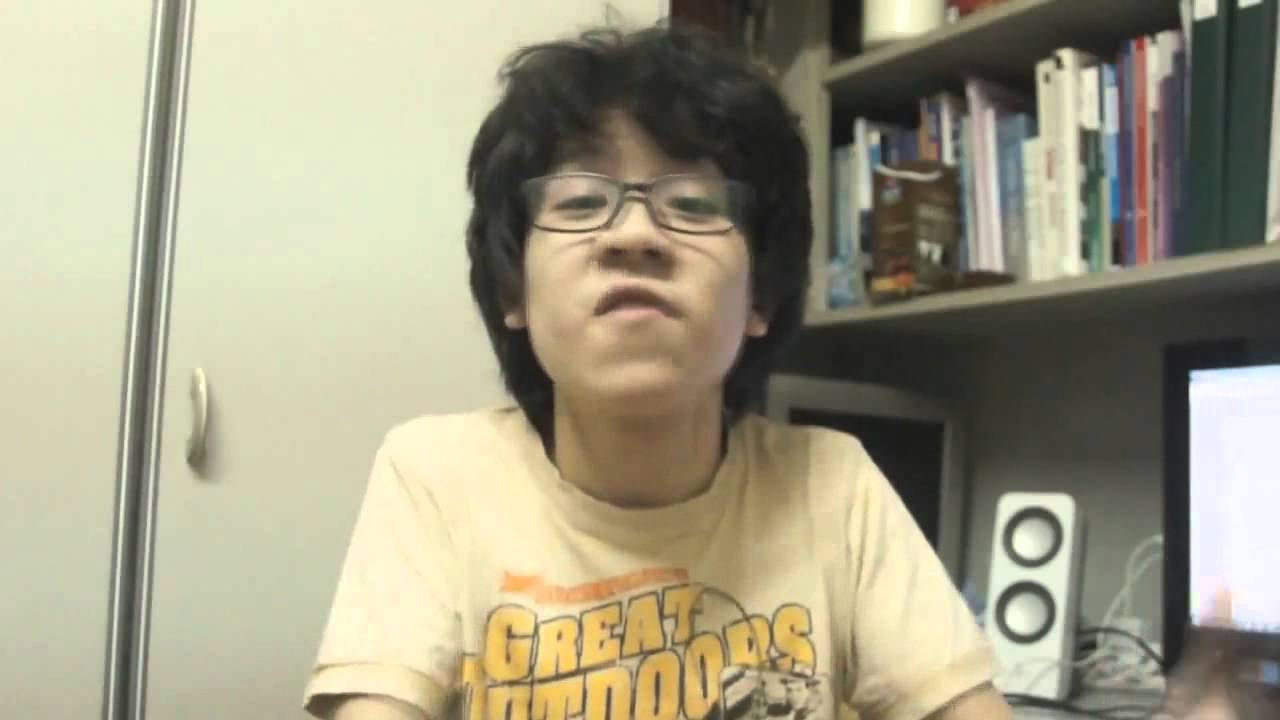 The Guardian castigated Singapore for "suppression of free speech", while The New Yorker said that Yee's arrest "showed Singapore's backwardness" and demonstrated Singapore's "dire need for cultural education through intelligent dissent."
Several notable Singaporeans also joined in and supported Amos Yee. Singaporean academic and economist Donald Low was quoted as saying that "Amos Yee exemplifies all the qualities we want to teach our children", and that Amos Yee has "all the traits that we want in our youth."

There were also many other Singaporeans who supported Amos Yee, including human rights warrior activist Kirsten Han, who called the arrest of Amos Yee for hurting religious feelings, "ridiculous and disproportionate". Others who also supported Amos Yee, included Melissa Chen, who actually helped Amos Yee get asylum in the US.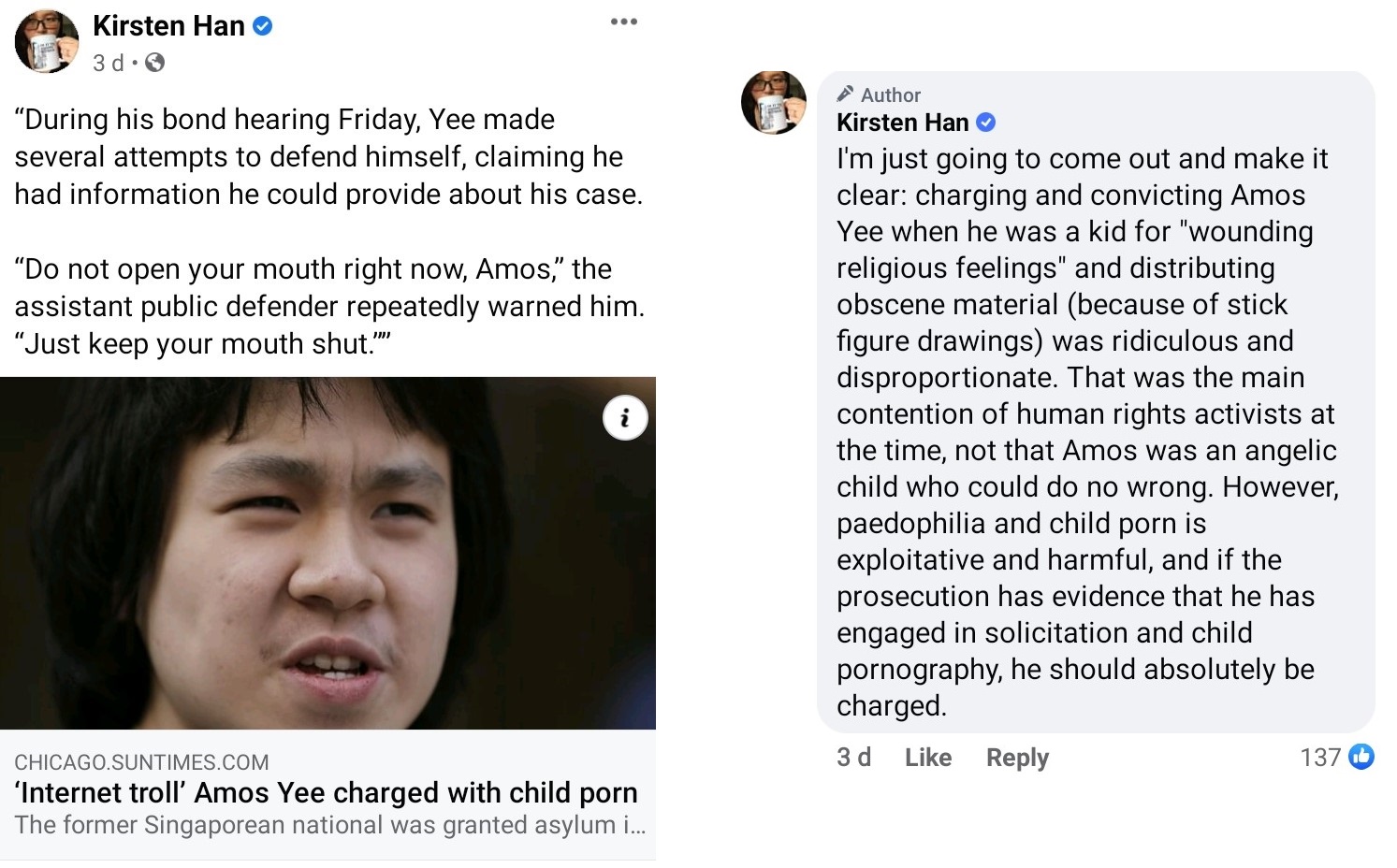 But now that Amos Yee has been banned from using social media in the US, and is under arrest for solicitation and possession of child pornography, these so called "supporters" have suddenly decided to keep mum. Where is their statement supporting Amos Yee now?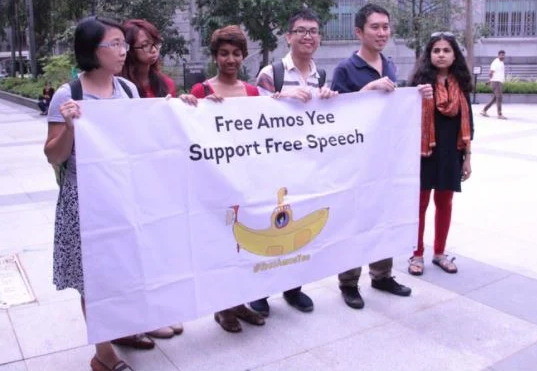 Does the New Yorker now think that Amos Yee is fit enough to run the USA maybe? Does Donald Low still think that children in Singapore should follow Amos Yee as a role model? Why has the typically vocal human rights activist warriors like Kirsten Han, Melissa Chen, and Kokila Annamalai, and Jolovan Wham all lost their voices now?
Is this not hypocrisy at its very best?
Editor's Note: Do you have a story to share? Please use our
Submission Form
or
email us
.
If not, why not give us a
'LIKE'
Ping me on WhatsApp