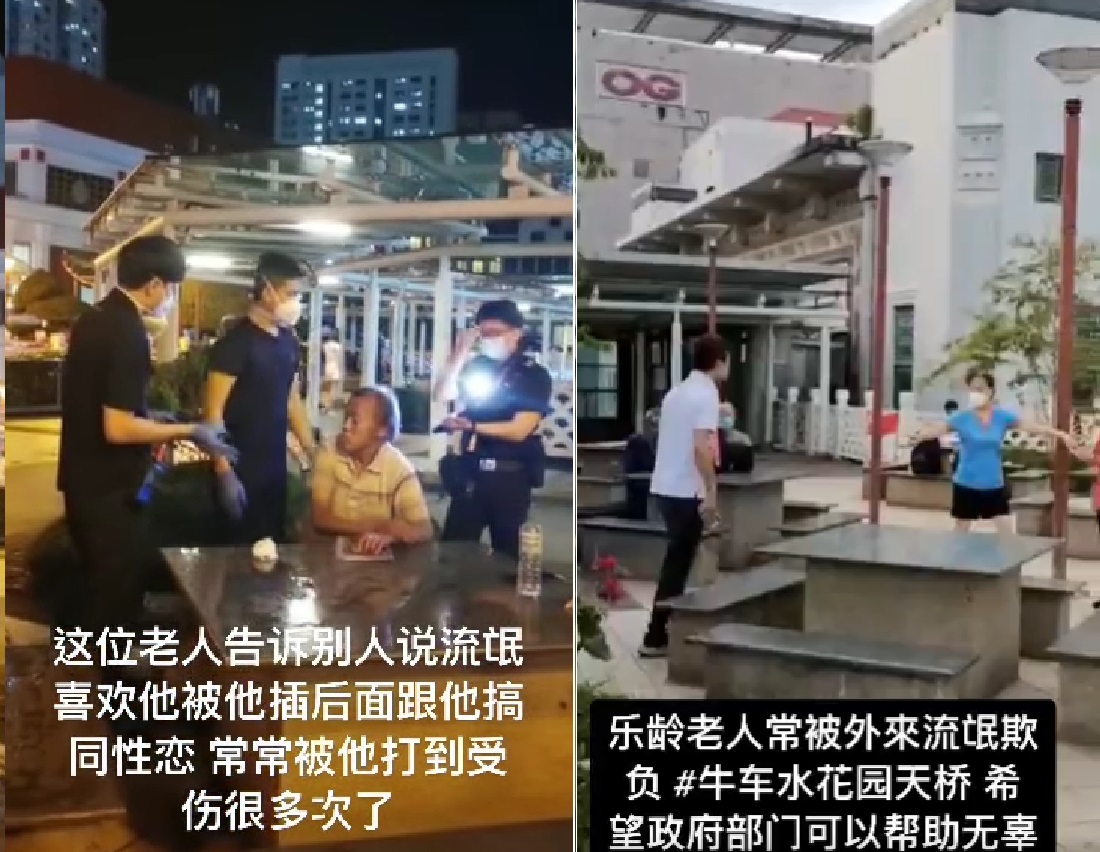 China Man Beats Up Senior Citizens in Chinatown, Wants to F**k Old Man in the A**hole
A male China national in his 30s is believed to have beaten up senior citizens resting in the garden link bridge at China Town, including one woman in his 70s who was singing and dancing in the area.
A video of the young man's brazen act has since made its way over social media. In the video, the young man could be seen quarrelling with the 70-year-old woman who was holding a dust pan. The young man then lunged forward to grab the dust pan from the senior citizen, before beating her up with it.
In a separate video, the same 30 odd year-old China national, could be seen taunting and hitting a male senior citizen in the same area at night. The police could later be seen questioning the old man about the incident.
In the captions of the video, the old man apparently told the police, that the younger China man wanted to have gay sex with him, and f**k him in the a**hole.
The police have confirmed that a 37-year-old man has been arrested for affray.
Editor's Note: Do you have a story to share? Please use our
Submission Form
or
email us
.
If not, why not give us a
'LIKE'
Ping me on WhatsApp