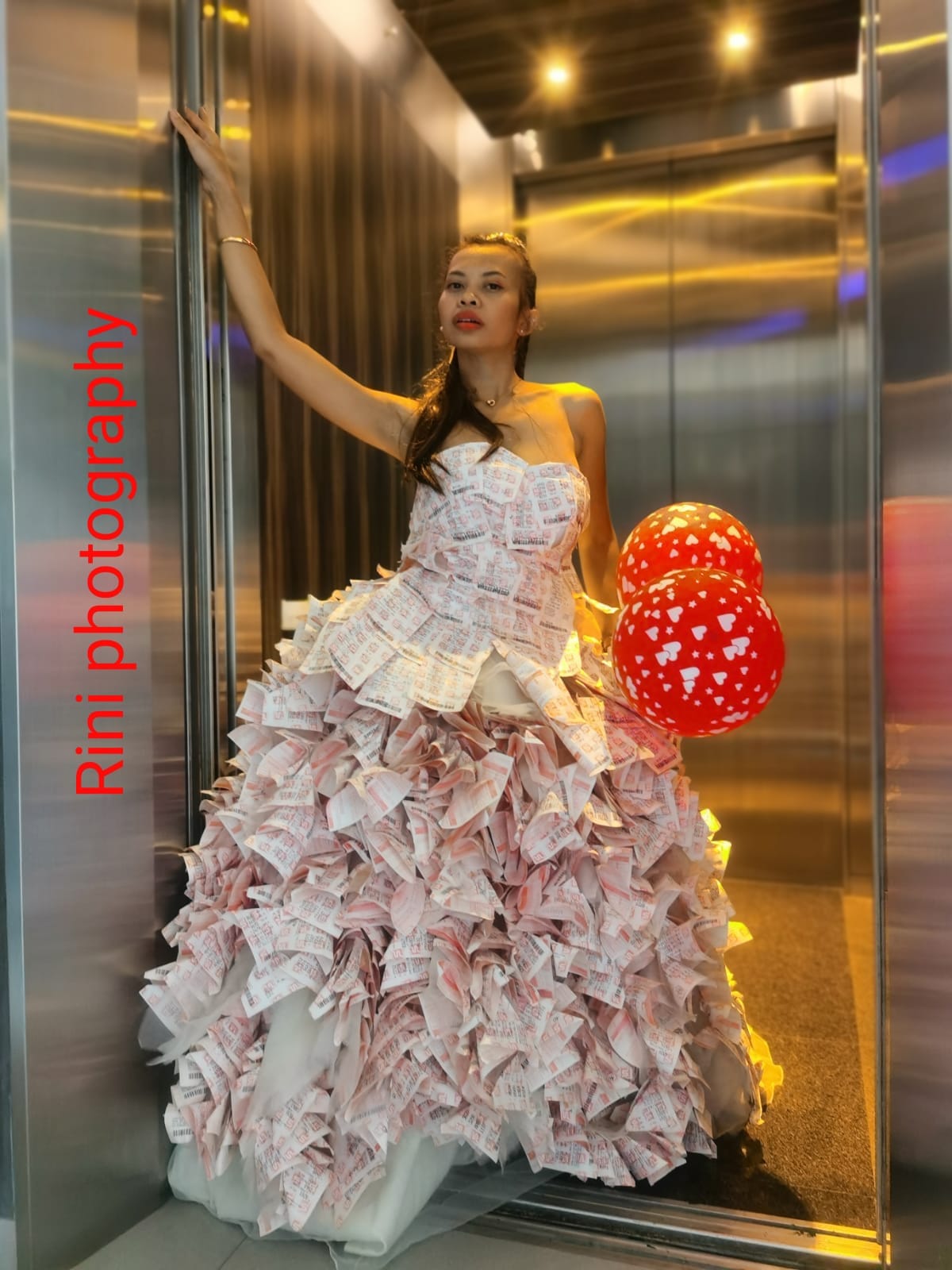 Singapore TikToker Makes Evening Gown Out of $20k Worth of Singapore Pools TOTO/4D Tickets
Betting in 4D or TOTO is a very common hobby in Singapore. With millions of Singaporeans trying their luck each week to win the cash prize.
While the majority of us will throw away the lottery ticket if we do not win anything, this particular TikToker has come one step further to make good use of her used lottery tickets from Singapore Pools.
In a video uploaded by TikTok user @lambeturahtkw today (28th Mar), a woman is seen wearing a rather interesting evening gown. Upon closer inspection, we realised that the gown was actually made up of used lottery tickets from Singapore Pools. The same video was posted in the Complaint Singapore Facebook group by one "Payja Royal Jelly" who claimed that the woman wearing the gown was her friend, and that it was made up of $20,000 worth of lottery tickets.
Glad to see that the thousands of dollars spent on those lottery tickets have been put to good use after all.
Editor's Note: Do you have a story to share? Please use our
Submission Form
or
email us
.
If not, why not give us a
'LIKE'
Ping me on WhatsApp