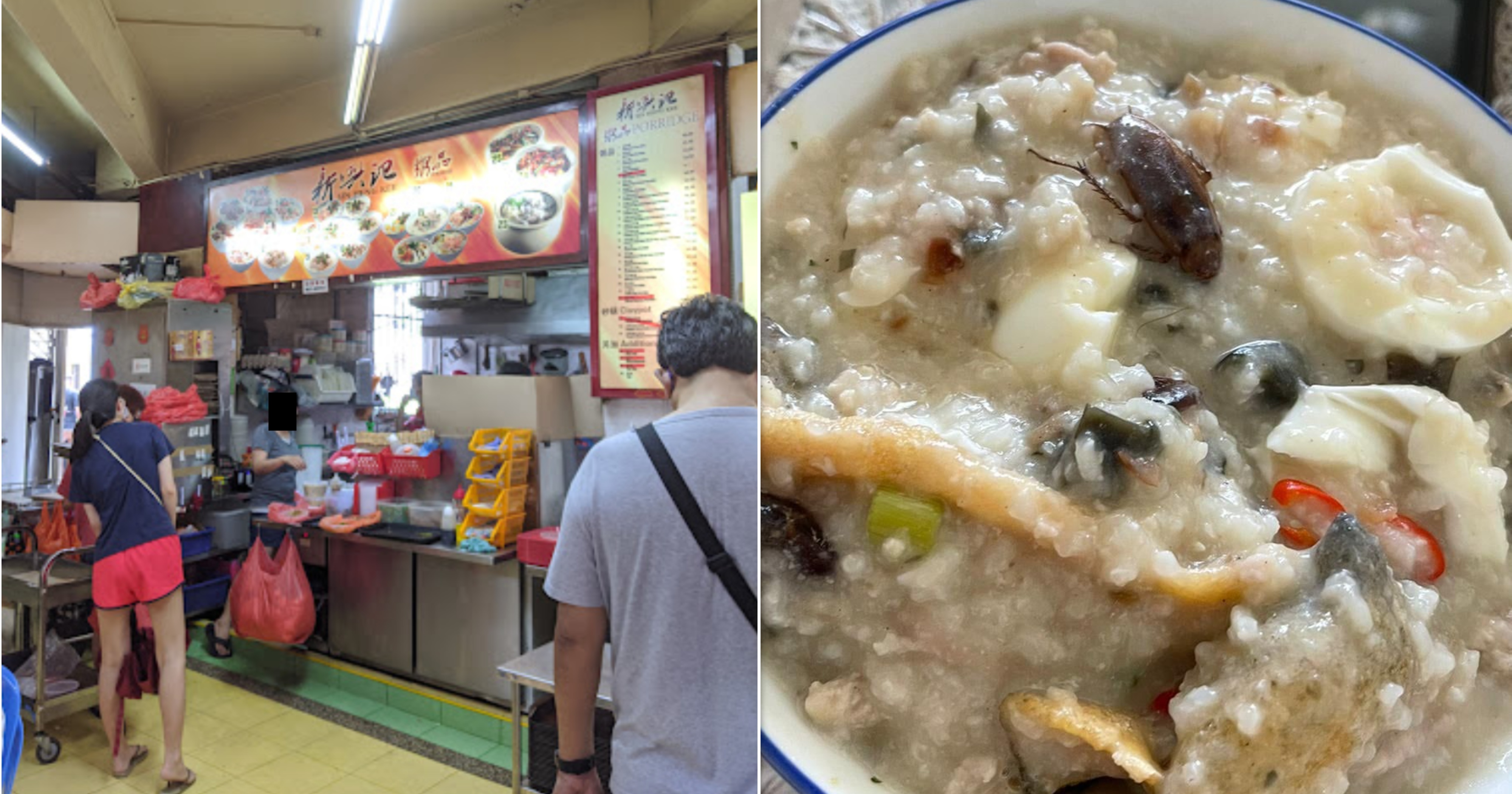 Man Continues to Support Porridge Stall Even After Finding Cockroach Inside His Porridge
While most of us would be absolutely disgusted to find insects (particularly cockroaches) in our meals, and probably boycott the particular stall or business, one man decided to remain loyal and continue supporting this porridge stall.
On 23rd Jan (Sunday), Kieron Goh purchased an order of porridge from Sin Heng Kee in Tampines. As he had added extra ingredients such as egg white and chili padi, he stirred his porridge to mix up the ingredients. However, to his horror, he discovered a "fresh" looking cockroach in his porridge. From the looks of it, the cockroach had probably died not long ago.
His mother who also bought porridge from the same stall, decided not to consume the porridge for fear of eating cockroach parts. Instead of taking to Facebook and boycotting the stall, Kieron Goh did what most people would not. Kieron said that while he will no longer buy from the stall at Tampines, he will continue to buy from their outlet at Hougang.
Kieron added that Sin Heng Kee's porridge is one of the best in Singapore, and he should not let a single incident like this change his opinion about them. Moreover, he says its likely due to the carelessness of the staff at the Tampines outlet, that resulted in the "fresh" cockroach landing in his porridge order. He hopes the stall owner will remind his staff at Tampines to be more vigilant.
Editor's Note: Do you have a story to share? Please use our
Submission Form
or
email us
.
If not, why not give us a
'LIKE'
Ping me on WhatsApp