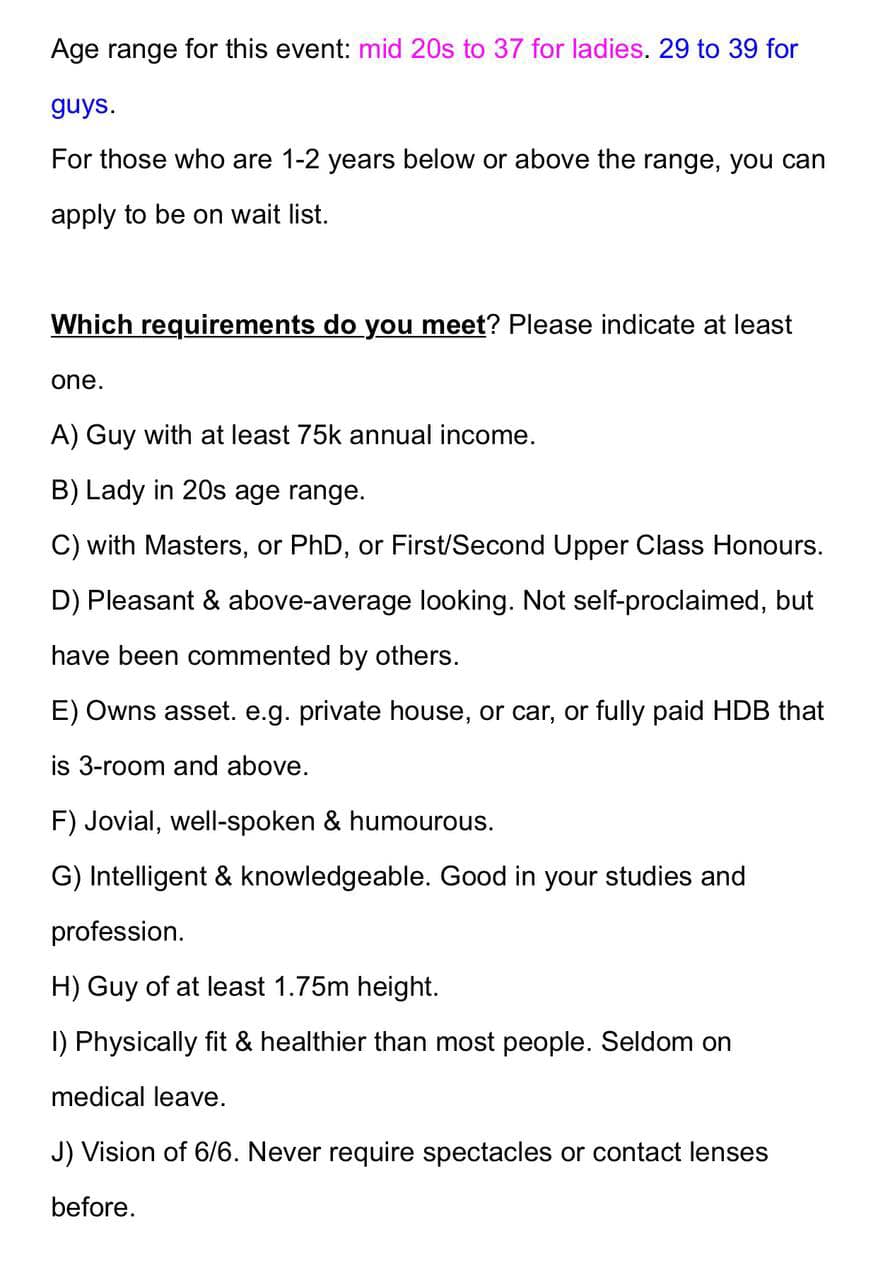 Ridiculous Requirements Stated By Atas Dating Event in Singapore, Including Minimum Height and Income
It is not uncommon for dating events or matchmaking companies to state the requirements for their clients in order to pair them up with someone compatible. However, one such dating event in Singapore seems to have taken things a little too far.
On Facebook, Vee Bel Lee posted a list of stringent requirements needed for an "upscale dating event", which she apparently gotten from her friend who was looking to participate in the said event.
Among the requirements, were a minimum height of 1.75m, a minimum annual income of $75,000, perfect 6/6 vision, having a fully paid asset (.e.g HDB, condo), and having a Masters Degree.
People commenting on the Facebook post wonder if the upscale dating event was actually looking for humans or a Greek God, certainly people who match these criteria have no need to attend dating events at all. Some said that this was a very toxic dating event.
Editor's Note: Do you have a story to share? Please use our
Submission Form
or
email us
.
If not, why not give us a
'LIKE'
Ping me on WhatsApp