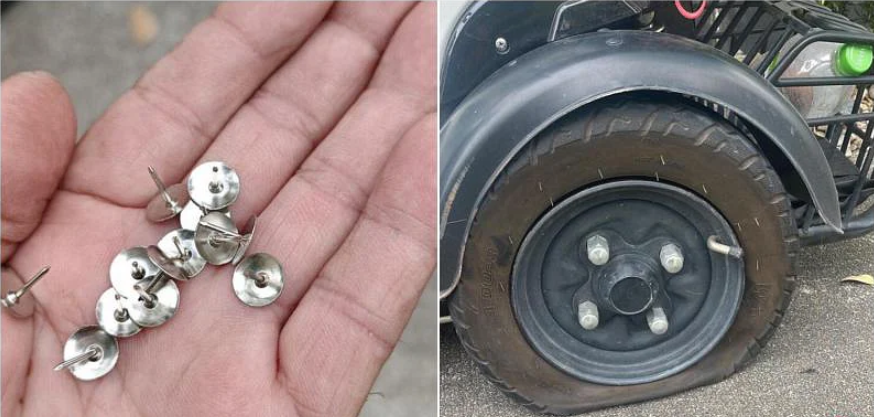 Mysterious Prankster Goes Around Yishun Throwing Thumbtacks, Over 30 Food Delivery Riders Sustained Punctured Tyres
An unidentified individual is suspected of randomly throwing huge amounts of thumbtacks all over Yishun, resulting in many food delivery riders sustaining punctured tyres to their rides.
According to an eye witness, over 30 food delivery riders were at the Neighbourhood Police Centre (NPC) in Yishun at around 4pm on Tuesday (20th Sep), making police reports.
Food delivery riders claimed to have run into the thumbtacks in several areas in Yishun, including Junction 9, Yishun Park Hawker Centre, Block 461 Yishun Street 6, and Block 348A Yishun Street 11, as well as at Block 730 Yishun Ring Road.
The police are currently investigating the case.
Editor's Note: Do you have a story to share? Please use our
Submission Form
or
email us
.
If not, why not give us a
'LIKE'
Ping me on WhatsApp