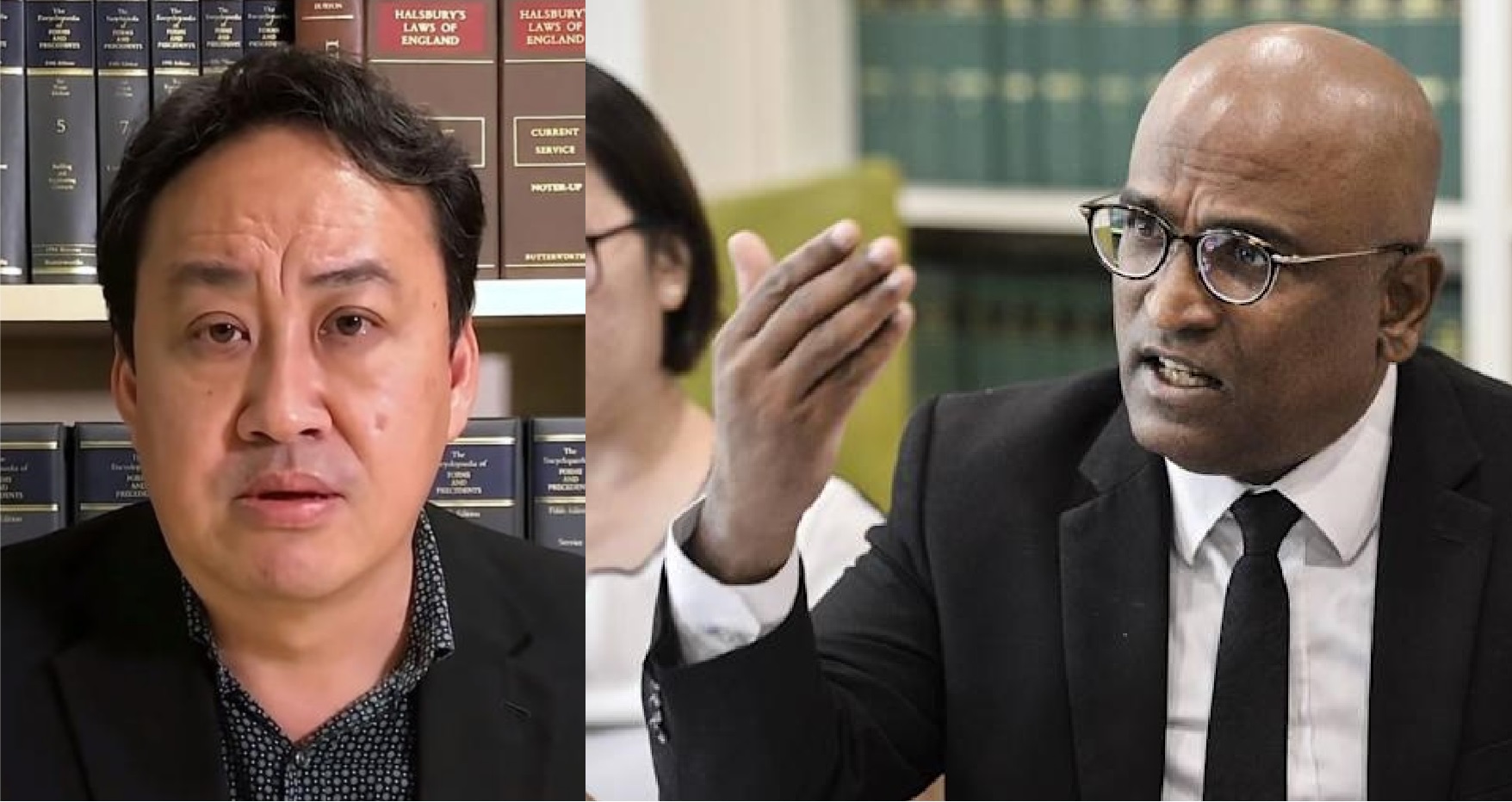 M Ravi Leaves as Lim Tean's Laywer, Called Lim Tean a Crook and a Sexual Predator
At around noon today, lawyer and human rights warrior activist M Ravi updated his Facebook with a rather interesting post. In the post, M Ravi says that he has left as Lim Tean's lawyer in his ongoing case involving criminal breach of trust, citing that Lim Tean manages finances very badly and steals client's monies.
M Ravi also said that he will be reporting Lim Tean to the Law Society, on behalf of the relevant clients and also for sexually harassing Sankari, who is M Ravi's paralegal.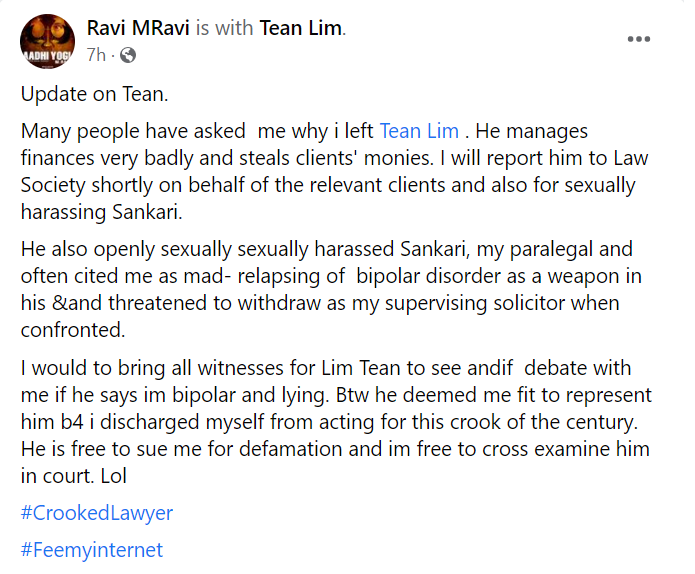 M Ravi slammed Lim Tean for openly sexually harassing Sankari, and for citing him as a "mad-relapsing of  bipolar disorder.." and threatened to withdraw as his supervising solicitor when he was confronted.
M Ravi ended the post by saying that he has discharged himself from acting for Lim Tean, the crook of the century, and that Lim Tean is free to sue him in court.
Editor's Note: Do you have a story to share? Please use our
Submission Form
or
email us
.
If not, why not give us a
'LIKE'
Ping me on WhatsApp