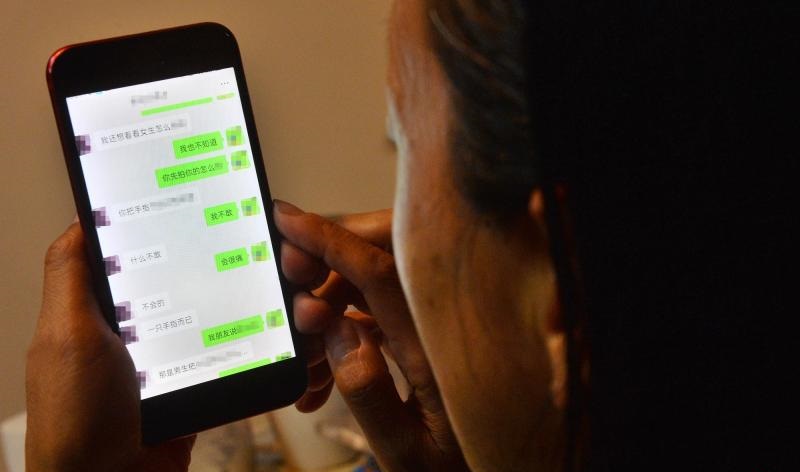 14-year-old Boy Sends Obscene Photos to Female Classmate and Flashes His Penis at Her in School Toilet
According to a Chinese mother who accompanied her 11-year-old daughter from China to study in Singapore, her daughter had been repeatedly sexually harassed by a older male classmate in school.
Madam Wang (50-years-old) whose 11-year-old daughter enrolled into a reputable independent secondary school in March this year, started getting sexually harassed by a 14-year-old boy after just studying in that school for 6 months.
Madam Wang said that her daughter got to know the 14-year-old senior during a CCA class. They initially started chatting casually on Wechat, but the boy gradually started chatting to her about sex topics, and even sent her lewd text messages and obscene photos.
As months gone by, the boy who had gotten more brazen, decided to sneak into the girl's toilet to surprise Madam Wang's daughter.
In one particular incident, the boy who was hiding inside a cubicle in the girl's toilet pretended to need toilet paper, and asked Madam Wang's daughter for help. When Madam Wang's daughter handed him toilet paper, he took the chance to open the door and flashed his penis at her.
According to Madam Wang, the matter has been reported to the school principal, but they have yet to get a satisfactory response. Madam Wang said "The boy did not apologise, so I brought my daughter to the police station to make a police report. Hopefully the school will deal strict punishment to the boy for what he did".
Editor's Note: Do you have a story to share? Please use our
Submission Form
or
email us
.
If not, why not give us a
'LIKE'
Ping me on WhatsApp