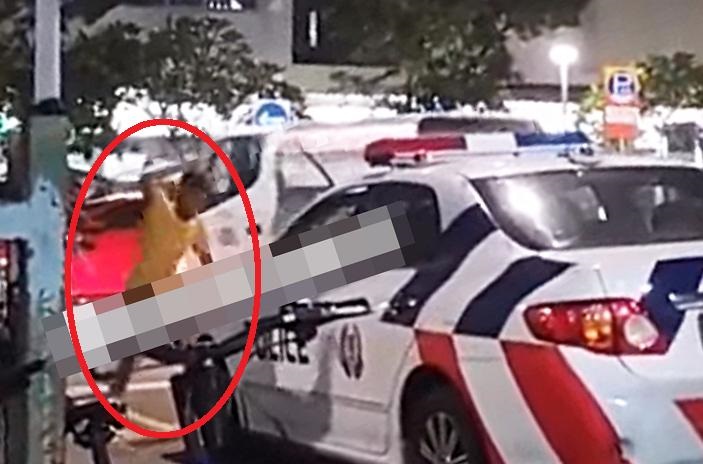 Drunk Man Arrested in Little India for Smashing Police Patrol Car
A 23-year-old man who got drunk and created a scene outside a police station, was arrested for smashing a police patrol car.
This incident happened last Saturday (23rd Oct) at around 11.15pm, along Norris Road in Little India. It was gathered that a man got into an altercation with a staff member at the supermarket, and later decided to vent his anger by smashing a police car.
According to the security manager of the supermarket, the man was standing too close to the supermarket after getting drunk with a friend. A supermarket staff had told them to leave to avoid disrupting their business, which made them very angry, resulting in the altercation.
The police confirmed that they have arrested a heavily drunk 23-year-old man, and investigations are ongoing.
Editor's Note: Do you have a story to share? Please use our
Submission Form
or
email us
.
If not, why not give us a
'LIKE'
Ping me on WhatsApp