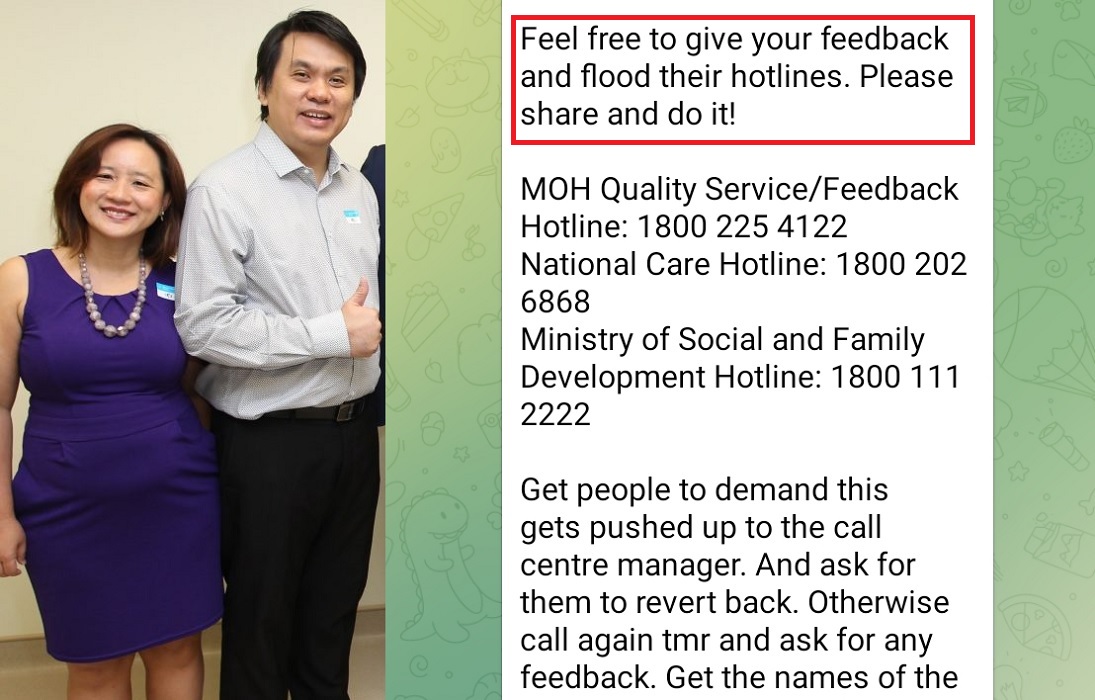 SG Couple Iris Koh & Raymond Ng Directs Anti-Vax Supporters to Flood MOH Hotlines with Feedback
"Healing The Divide" is a group made of Singaporeans who are concerned about Covid-19 vaccines. Just last weekend, the group broadcasted a message onto their Telegram channel urging their followers to flood MSF/MOH hotlines and mental health support National Care Hotline.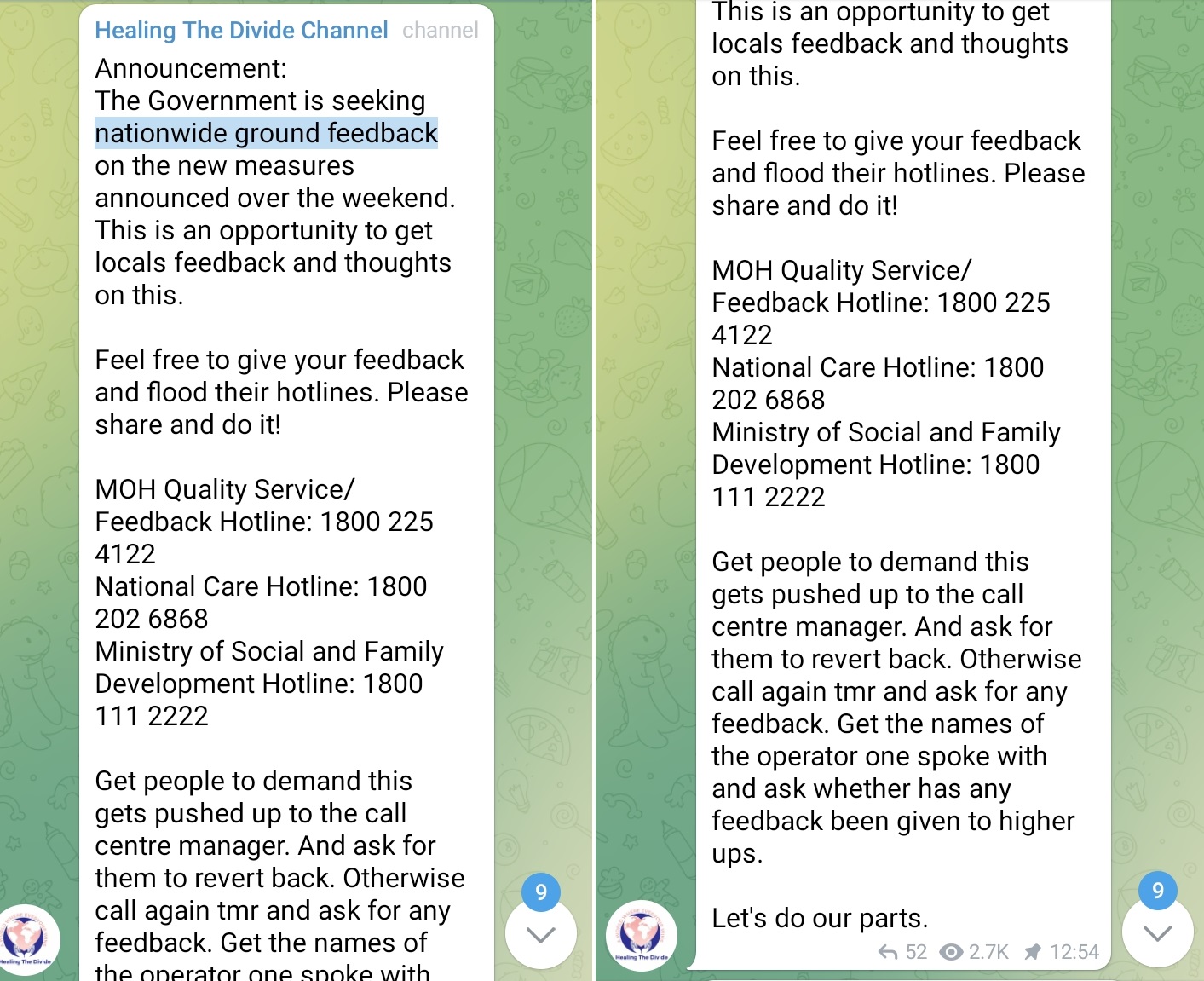 The group has openly initiated a disruption to purposely strain our already over-worked hotlines, denying help to those who need it.
When another netter called them out for this, Iris Koh made a video response to justify her actions by saying that people are "distraught" about the new vaccine measures and they deserve an outlet.
"Healing The Divide" Was Started By Iris Koh With The Help Of Her Husband Raymond Ng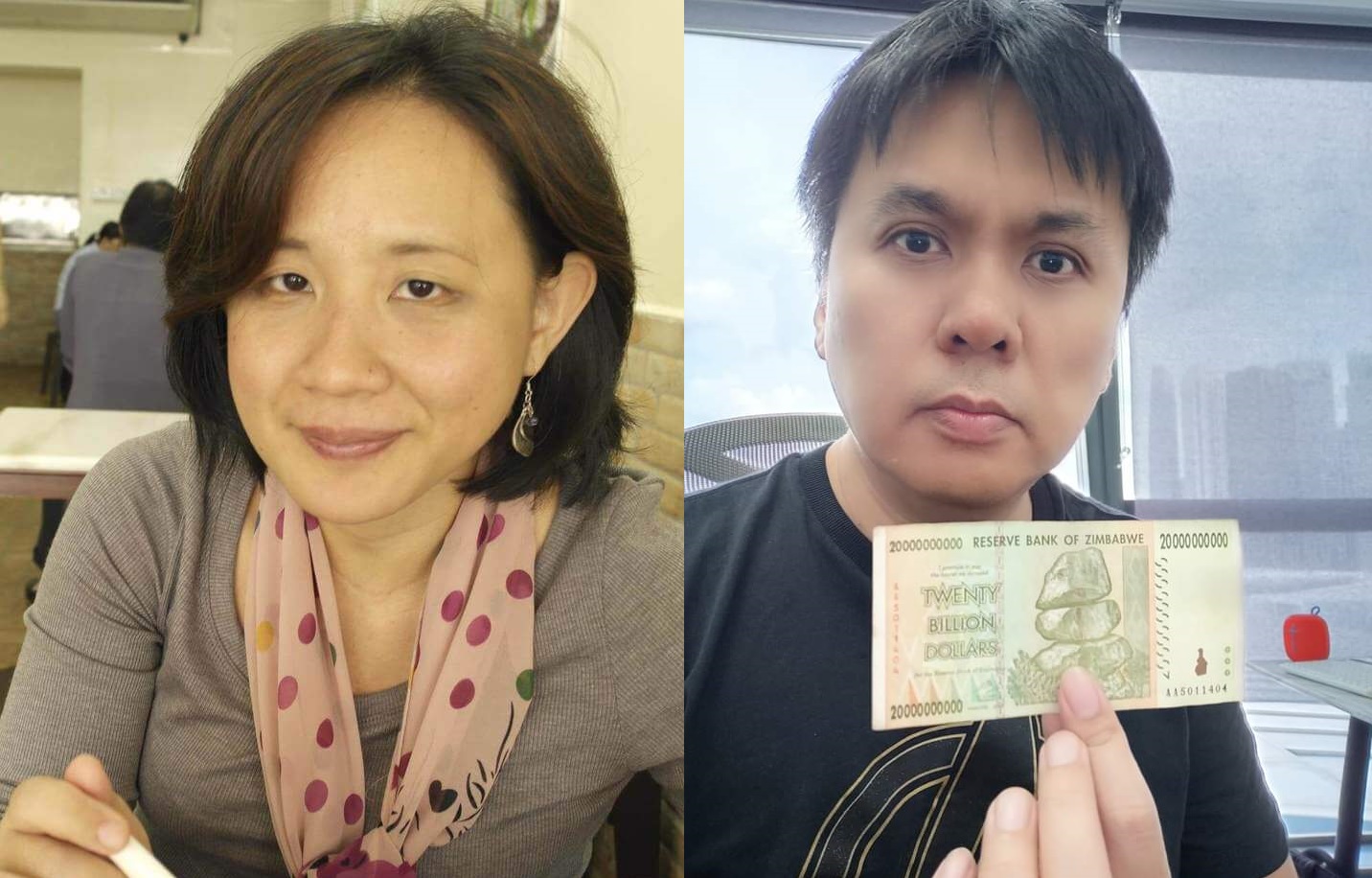 The founder of the group is Iris Koh. She has been vocal about being against the COVID vaccines, frequently claiming that she "know of 3 deaths personally after they took the vaccine."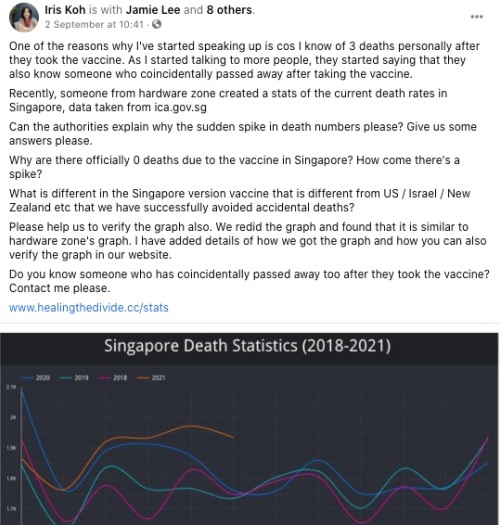 According to her Facebook/LinkedIn profile, she is the CEO of choir company ChorusArt Pte Ltd. She is also part of cello/piano duo "Butterfly Dream" who performs at Esplanade.
She also founded NFT art company Ikibook Limited. As a matter of fact, donations to "Healing The Divide" are directed to this company.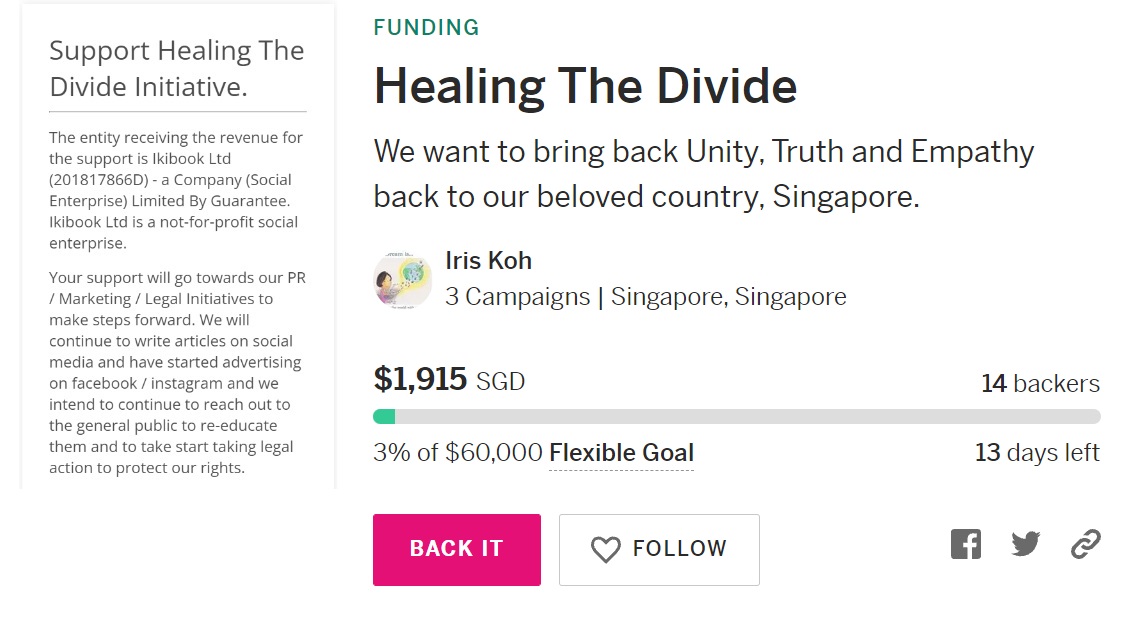 Raymond Ng similarly has a number of businesses under his name, including VendShare, a Singapore-based company that enables franchisees to co-own vending machines. This company was previously found to have cheated his franchisees by collecting deposits (up to S$3000) upfront but subsequently not give their franchisees any updates or payouts.
According to RICE Media, when the franchisees started demanding for answers, Raymond threatened to bring lawsuits for defamation and breach of contract, and severed communication by kicking them out of the franchisee Whatsapp group chat.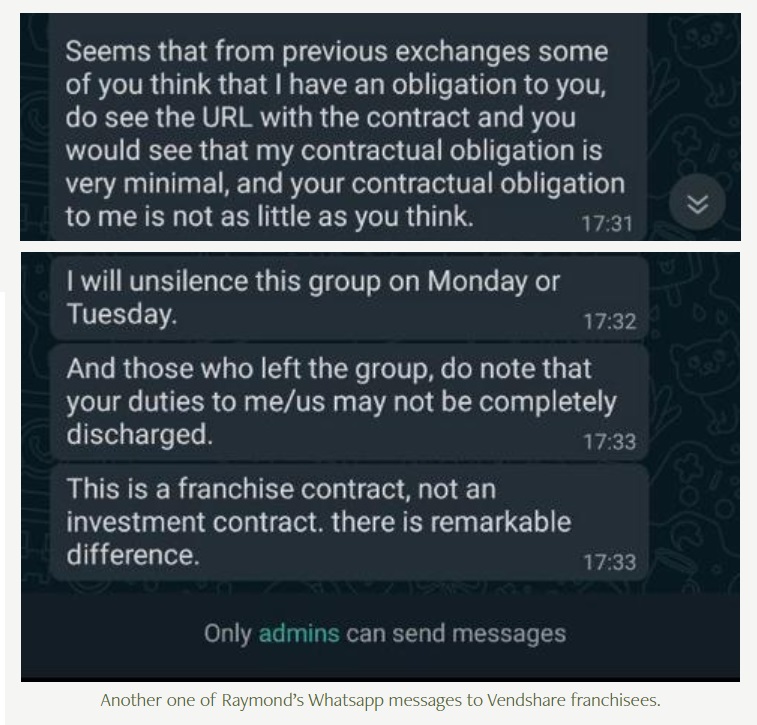 Several franchisees also said on the Scamsg.com website that they have yet to receive any payout from Mr Ng or Vendshare months, or even years, after they paid the deposits.
These franchisees hail from all walks of life: students, retirees, self-employed Grab drivers, civil servants, and people with disabilities. Some of them had actually borrowed money from relatives and loved ones to invest in the vending machines franchise. This cunning and heartless man is willing to cheat anyone and everyone.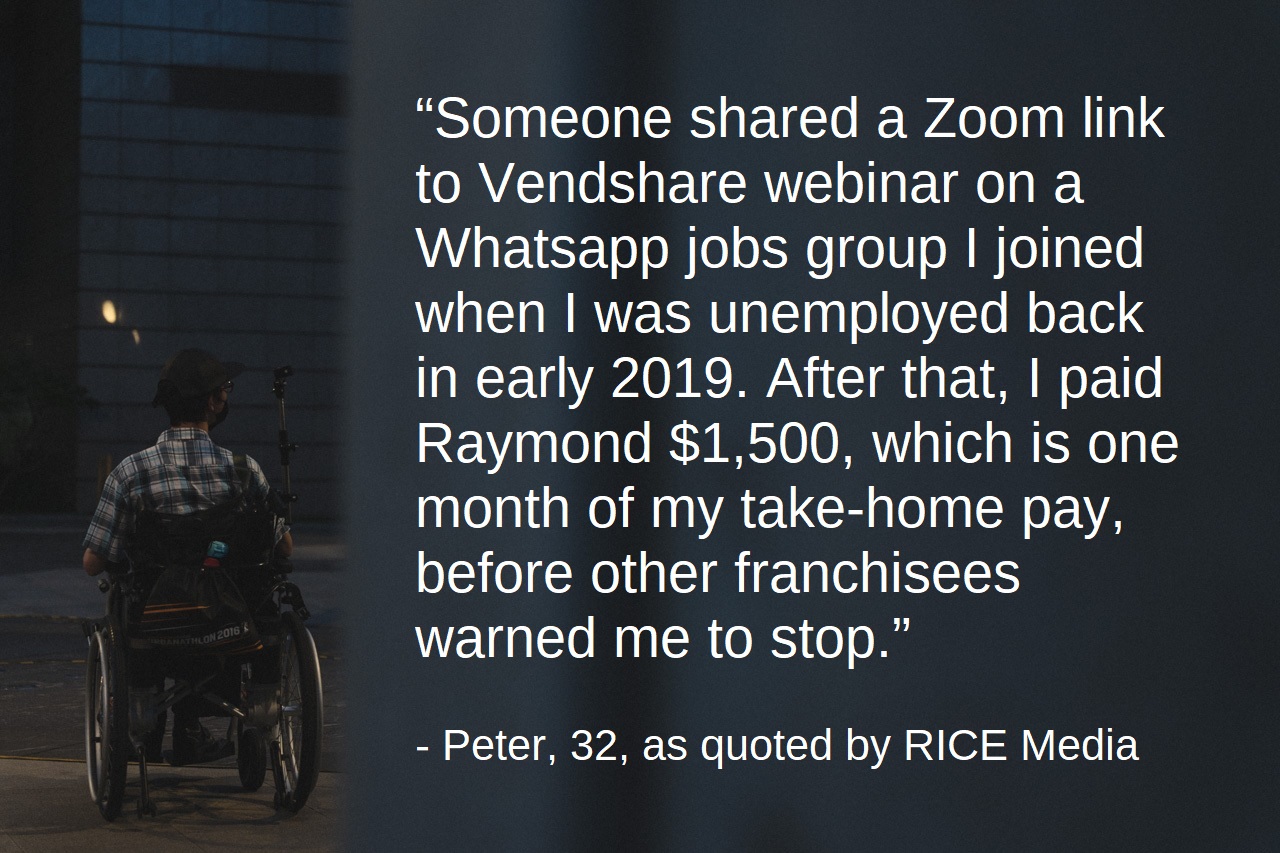 This is a selfish couple who only think about themselves, not of others.
And now, they even want to burden the hotlines and waste resources that could have gone to those who really need help.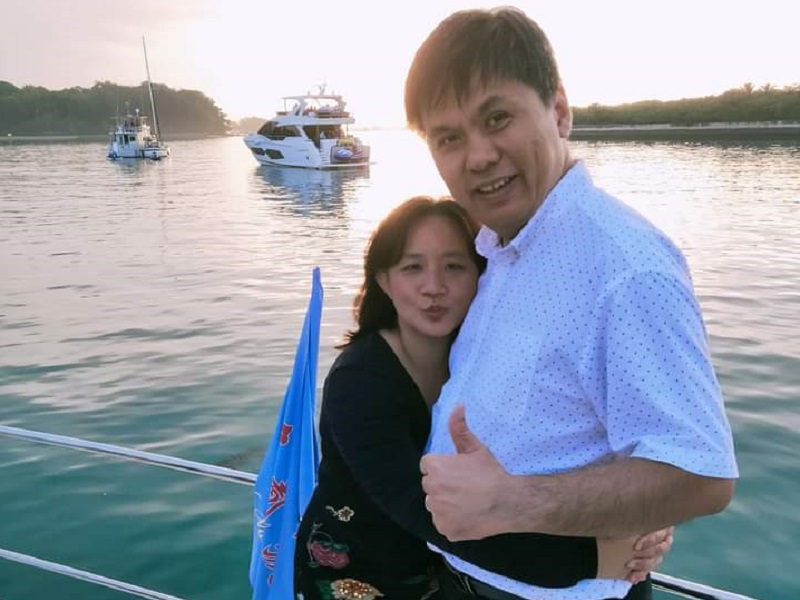 Editor's Note: Do you have a story to share? Please use our
Submission Form
or
email us
.
If not, why not give us a
'LIKE'
Ping me on WhatsApp