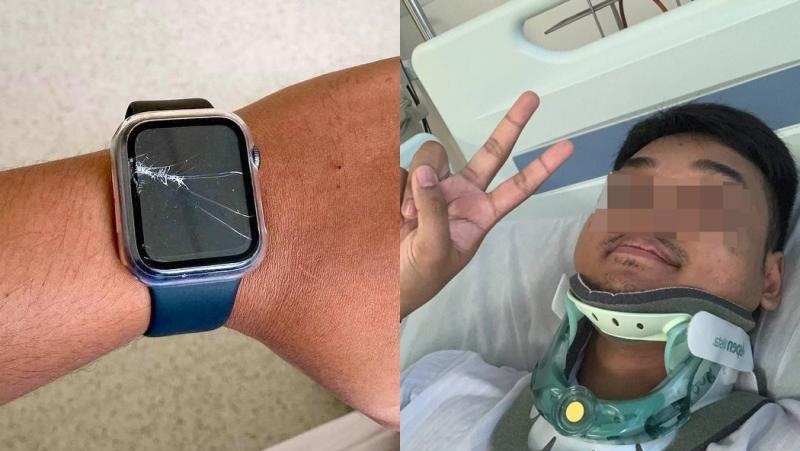 Motorcyclist Who Fell Unconscious After Hit and Run Accident, Gets Saved by his Smart Watch
In a traffic accident between a motorcycle and a lorry, the rider of the motorcycle fell unconscious after he was flung off to the side of the road. Fortunately for the rider, he was wearing a smart watch which helped him call an ambulance and contact his girlfriend, thus saving his life.
This incident happened last Saturday (25th Sep), at around 8pm at night, when Muhammad Fitri (Civil Servant) was travelling along the junction of Ang Mo Kio Avene 6 and Ang Mo Kio Street 31, and was hit by a lorry.
According to Fitri, he could see the lorry which hit him driving off, before he fell unconscious. The situation could have been very dire for Fitri, as there were very few vehicles travelling that area.
Fortunately, the smart watch Fitri was wearing sensed that a huge impact had occurred, and activated its emergency rescue function to call for an ambulance, before informing his girlfriend via SMS that something had happened to him.
Thanks to Fitri's smart watch, paramedics arrived at the scene just in time to rescue him.
The police have confirmed a case of hit and run involving a motorcycle and an unidentified vehicle.
Police investigations are ongoing.
Editor's Note: Do you have a story to share? Please use our
Submission Form
or
email us
.
If not, why not give us a
'LIKE'
Ping me on WhatsApp