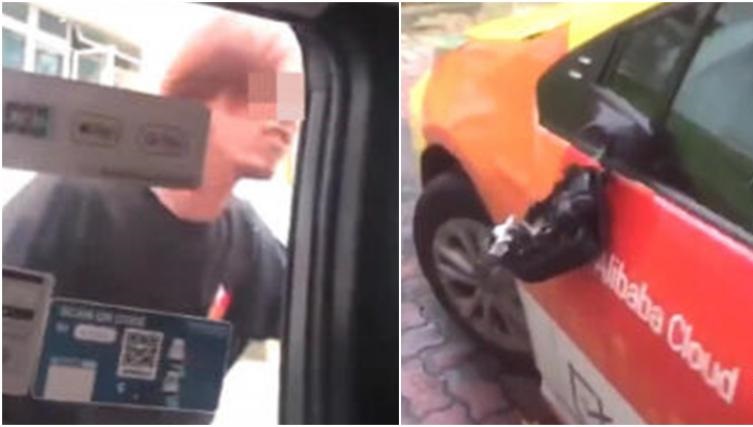 Motorcyclist Viciously Attacks Taxi After Getting Horned At for Going Too Slow
A motorcyclist was so triggered by a taxi driver's horn, that he blocked the taxi from leaving, before viciously smashing it up with his helmet. A family of three including a baby were in the taxi when it happened.
This incident happened yesterday evening (11th Oct) in the vicinity of Block 804B Keat Hong Close.
It was gathered from sources that the taxi driver had lightly sounded his horn at a motorcyclist in front, when the motorcyclist got so triggered and decided to follow closely behind the taxi into the carpark, before smashing up the taxi with his helmet.
From a video of the incident uploaded online, a man with red hair could be seen smashing the taxi's bonnet with his helmet, and using his phone to smash the taxi's window, before ripping off the taxi's wipers and destroying the side mirrors.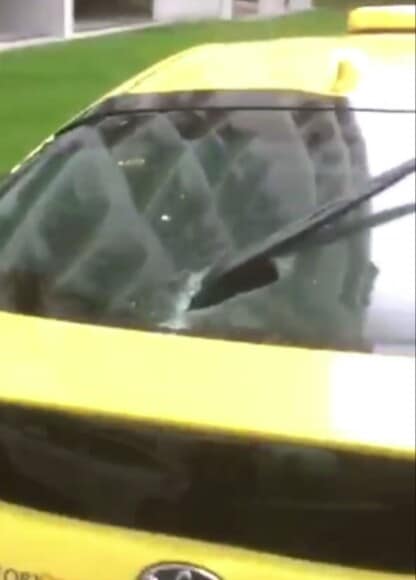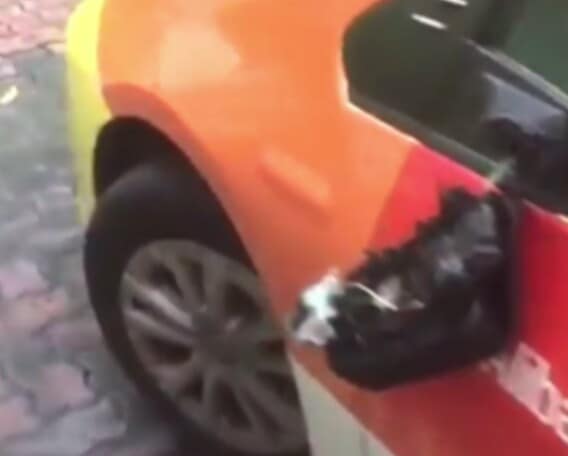 The father of the baby who feared for the safety of his family called the police, who arrived at the scene, just before the assailant escaped.
Police investigations are ongoing.
Editor's Note: Do you have a story to share? Please use our
Submission Form
or
email us
.
If not, why not give us a
'LIKE'
Ping me on WhatsApp