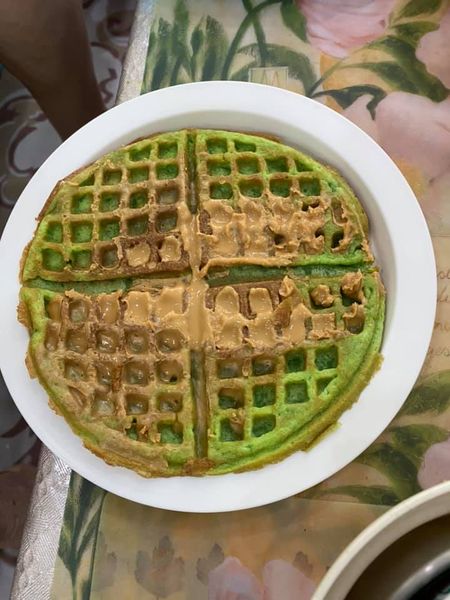 Woman Complains of Rude Staff and Expensive Waffles with Stingy Portion of Peanut Butter from Swee Heng Bakery
Gwen and her mother were regulars at this Swee Heng Bakery outlet located at Haig Road. However, their most recent visit to the bakery made them so angry that they decided to never buy from them again.
To those unfamiliar with the bakery, Swee Heng Bakery has been around for over 30 years and currently has over 30 outlets island-wide. One would expect such a large bakery chain to have proper SOP or guidelines when dealing with customers or when preparing/making their bakery products.
Sharing her experience on the Complain Singapore Facebook group, Gwen said that she and her mother went to the Swee Heng outlet located at Haig Road on Saturday (9th Oct), to buy French loaf and peanut butter waffle. According to Gwen, the staff at the outlet was really rude to her mother, and told her to get out of the way and not block the path.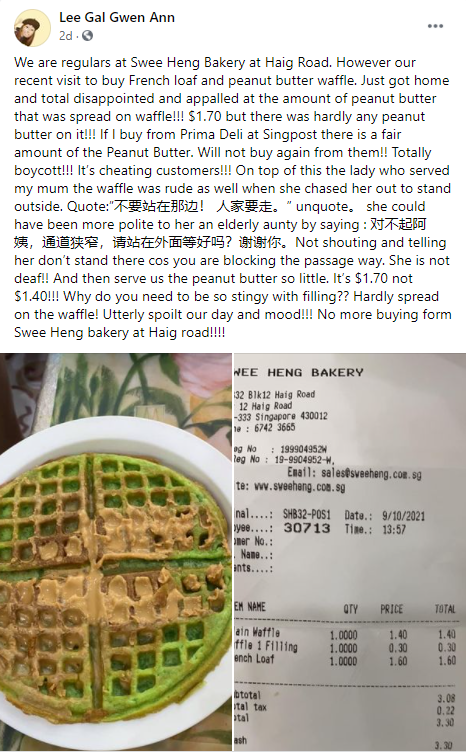 Furthermore, they have also increased the price of their peanut waffle from $1.40 to $1.70. The most disappointing part of the experience, was when Gwen got home, and opened up the waffle to find the stingy amount of filling used.
Gwen said that they will never buy from Swee Heng Bakery again, as their staff's behaviour had really spoilt their day and mood.
Editor's Note: Do you have a story to share? Please use our
Submission Form
or
email us
.
If not, why not give us a
'LIKE'
Ping me on WhatsApp