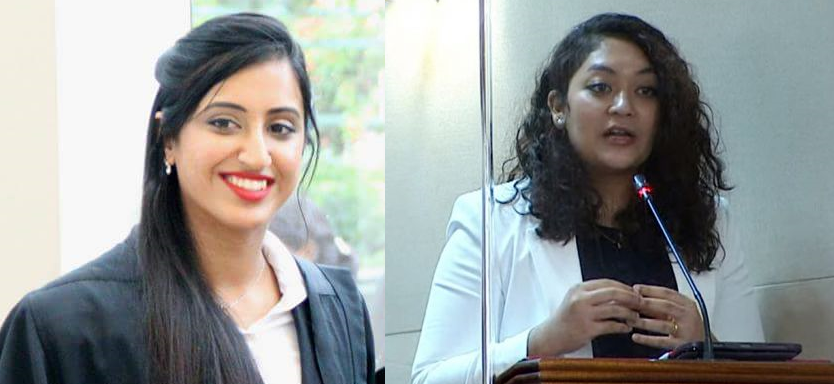 Top Female Pro Bono Lawyer Sadhana Rai Slams Raeesah Khan for Making Useless Complaint Against Police Without Giving Any Details
In the aftermath of Raeesah Khan's accusation of police officers mistreating a rape victim she had accompanied to the police station, many were left wondering why Raeesah Khan was insistent on withholding information/details which would have other aided in the investigation of the alleged mistreatment.
To an even more ludicrous extent, Raeesah Khan had even claimed she had forgotten crucial details of the alleged incident, such as the month of the visit to the police station or even the names of the police officers involved. This rather makes people wonder if Raeesah Khan did take this incident seriously, or if it did indeed happen at all.
Recently, a female lawyer by the name of Sadhana Rai who works as a full time pro bono criminal defence lawyer under the Criminal Legal Aid Scheme (CLAS) decided to weigh in on the incident with a Linkedin post.
According to Sadhana Rai, "there is absolutely no value add in complaining about a real issue in abstract and then stonewalling any attempts at resolving the matter" . Sadhana Rai says that Raeesah Khan's refusal to provide even the very basic details, despite being assured of the complainant's confidentiality, does not make her claim believable, and that what Raeesah Khan was doing was in fact, undermining the authenticity of the victim's ordeal.
Sadhana Rai added that throughout her career as a defence counsel, she had come across some very hardworking, sensitive, and professional investigation officers (IOs) who actually go out their way to ensure that the victims are safe, comfortable, and emotionally supported. These IOs are the ones who accompany the victims to court, and sit through the whole court proceedings, and interact with the victims during the breaks to make sure that they are doing okay.
Sadhana Rai stresses that police officers are often the first port of call for most complainants, and if serious allegations are made against them, they must be backed up. Otherwise, this will unfairly dissuade other victims from speaking up because they will simply assume that they will be disrespected, or not taken seriously by the police.
Sadhana Rai also added that not all questions are intended to demean the complainants of sexual assault. Questions like what the victim was wearing could be relevant in identifying people in CCTV footage, while questions on alcohol could be relevant in determining if the victim was able to give consent where there are no other witnesses.
Sahana Rai concluded by saying that while there are good officers who do not intend to doubt the complainant, there will always been on occasion bad experiences which need to be addressed. However, the only way this can be achieved, is if more people speak up about the difficulties they face when reporting and provide useful details. Changed cannot be made in a system based on vague, incomplete references/details about something that happened to someone else.

Editor's Note: Do you have a story to share? Please use our
Submission Form
or
email us
.
If not, why not give us a
'LIKE'
Ping me on WhatsApp