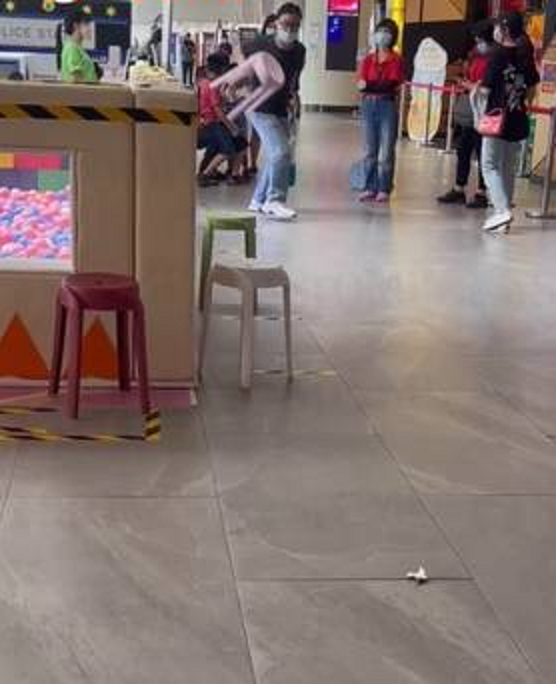 40-year-old Arrested for Insulting SDAs and Throwing Stool, When Asked to Wear his Mask Properly
Last Sunday, an altercation between a man and several SDA (Safe Distancing Ambassadors) happened in a shopping centre, which ended with the man getting arrested.
This incident happened at around 3.40pm at AMK Hub. It was gathered that several SDAs approached the 40-year-old who was sitting on a stool outside the gaming center, as he was not wearing the mask properly.
A heated argument happened shortly, with the 40-year-old man losing his temper, and cursing at the SDAs with vulgarities, before throwing the stool onto the ground.
According to the police, a 40-year-old man was arrested for committing a rash act. Police investigations are ongoing.
Editor's Note: Do you have a story to share? Please use our
Submission Form
or
email us
.
If not, why not give us a
'LIKE'
Ping me on WhatsApp