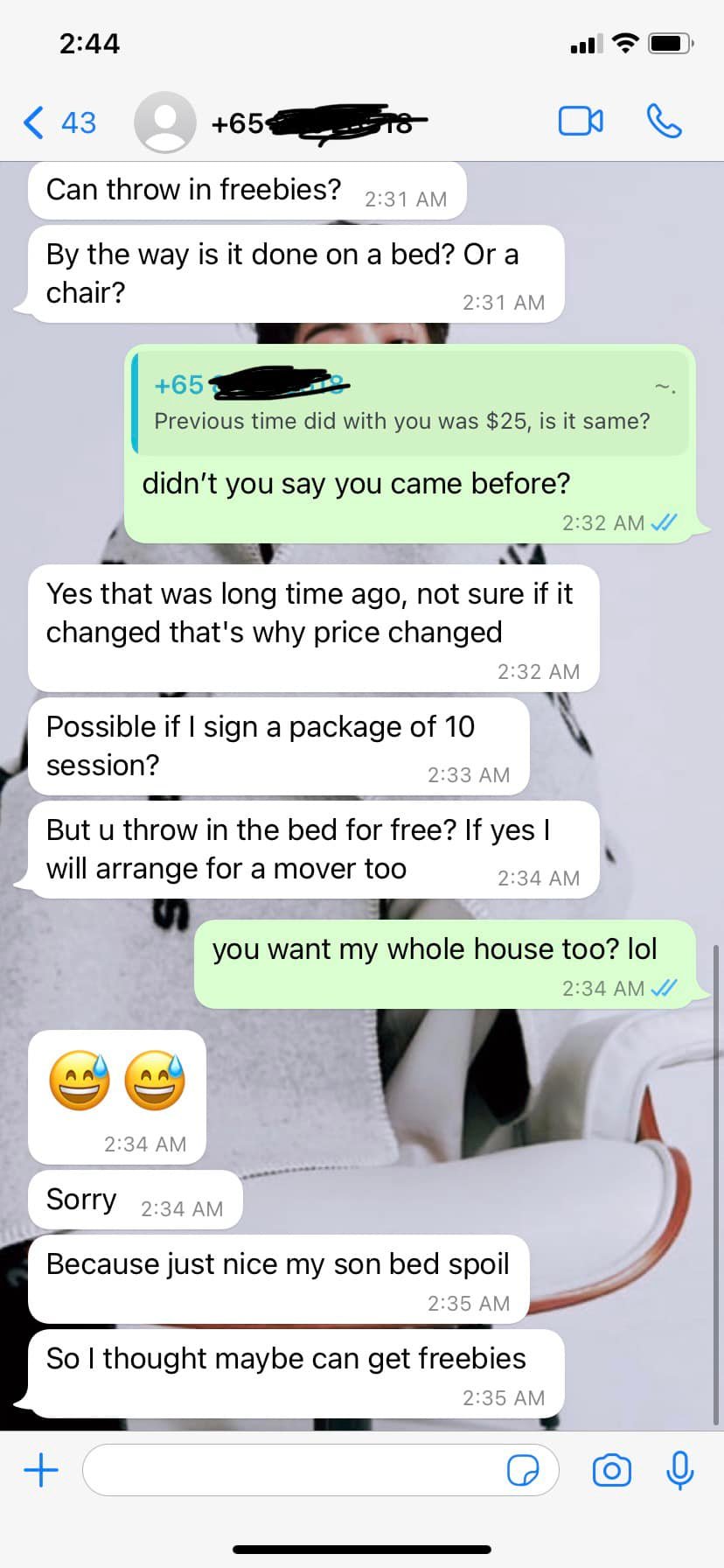 Customer Offers $8 For Eyelash Lift Service, Asks If Got Free Bed If She Signs Package
We all heard of difficult customers, from unreasonable demands to low ball customers. But this particular customer was not only after a cheap eyelash lift service, but also free furniture thrown in as well.
Yesterday, Carolyn Cess shared screenshots of a Whatsapp conversation on the Complaint Singapore Facebook group with a very "special" customer. The customer (whose name and number has been withheld for privacy reasons), asked Carolyn if her $25 eyelash lift service was still available. Carolyn replied that $25 was the promo price, and it will now cost $35 for the service.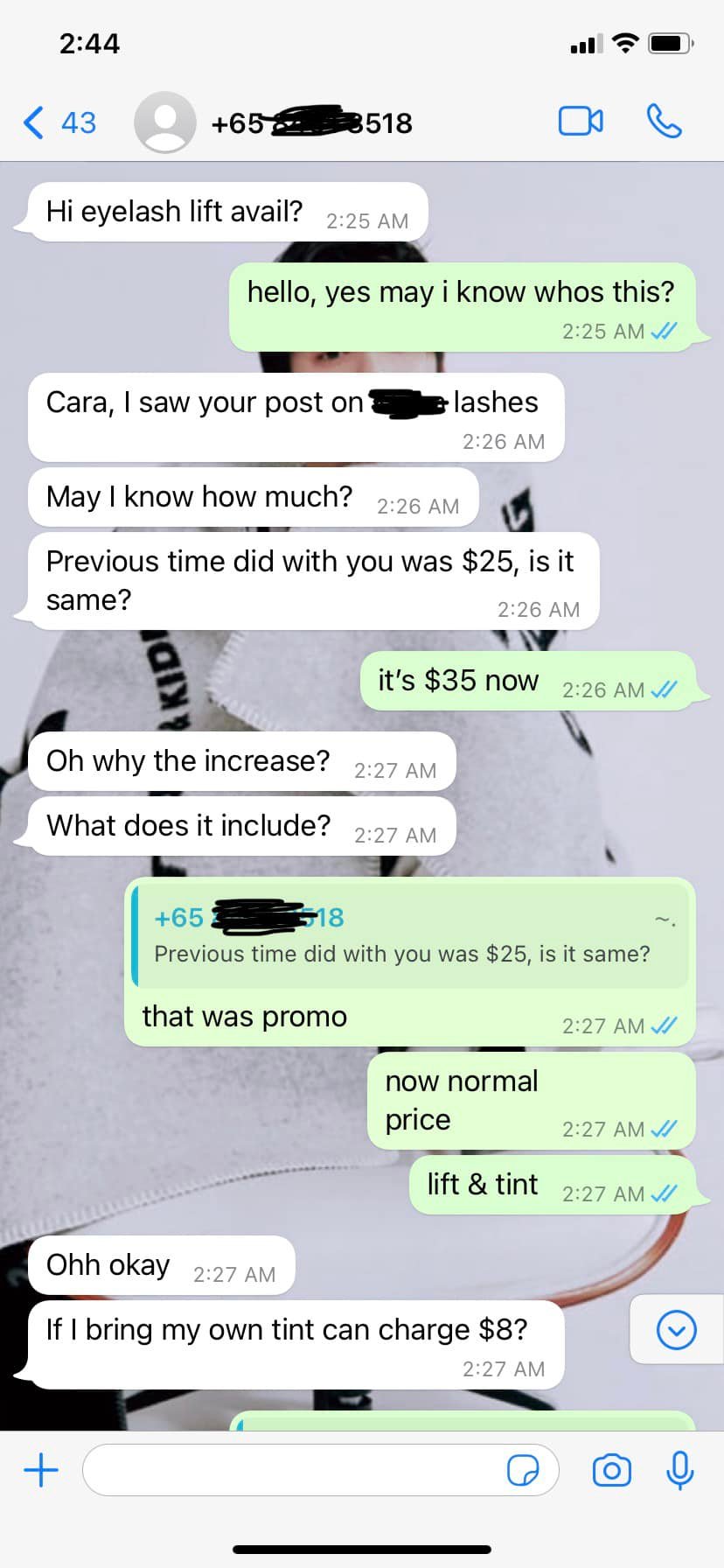 Not wanting to give up on a good deal, the customer asked Carolyn if she will accept $8 as payment for the service if she brought her own tint. The customer even gave excuses that she was trying to cut costs at home due to rising GST and inflation. The customer even claimed that Carolyn would get lucky and prosper (Huat Huat) if she accepted the very auspicious $8 for the service.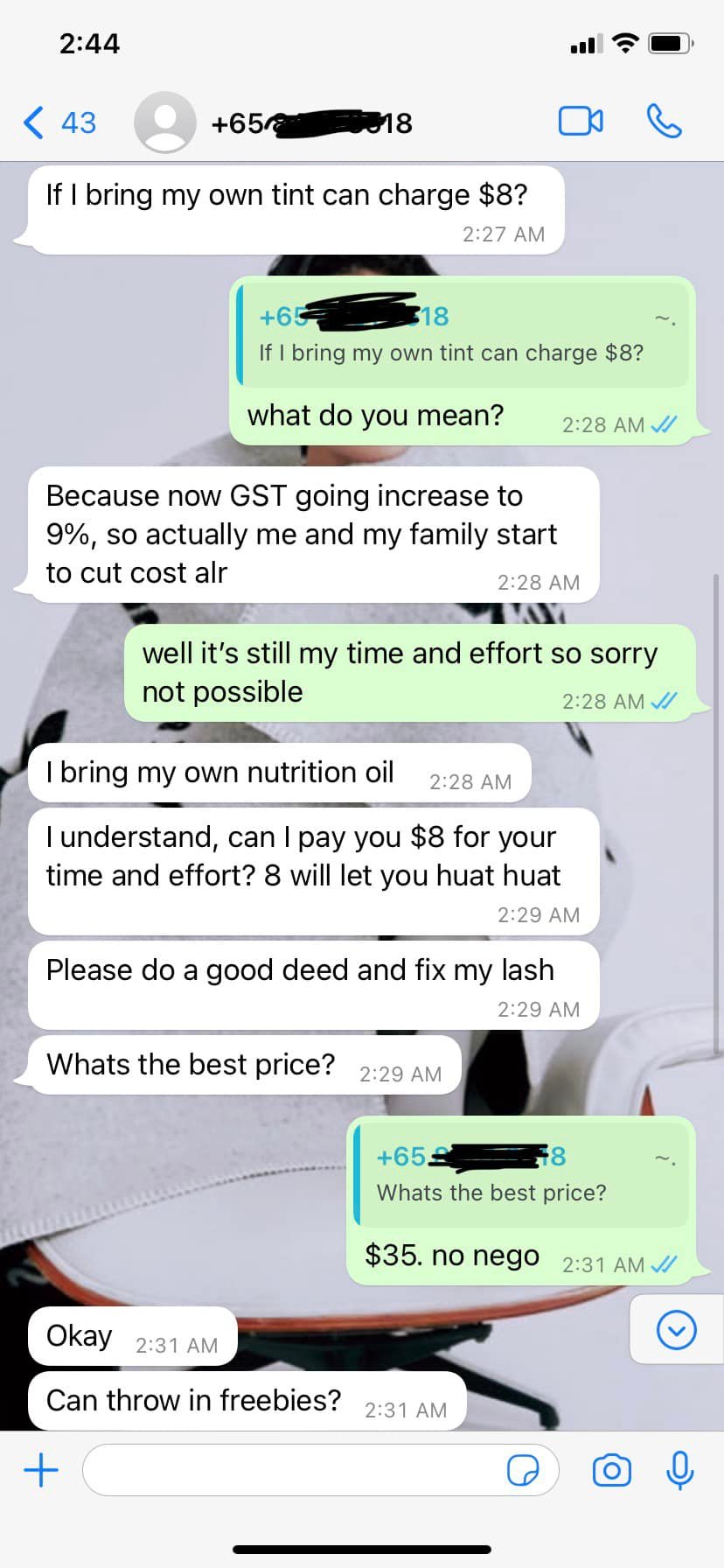 After Carolyn refused the customer's rather "generous" offer, the customer asked if Carolyn would throw in freebies if she signed on 10 x sessions with her. The customer apparently asked if Carolyn would give her a bed for free, since her own bed at home was spoilt.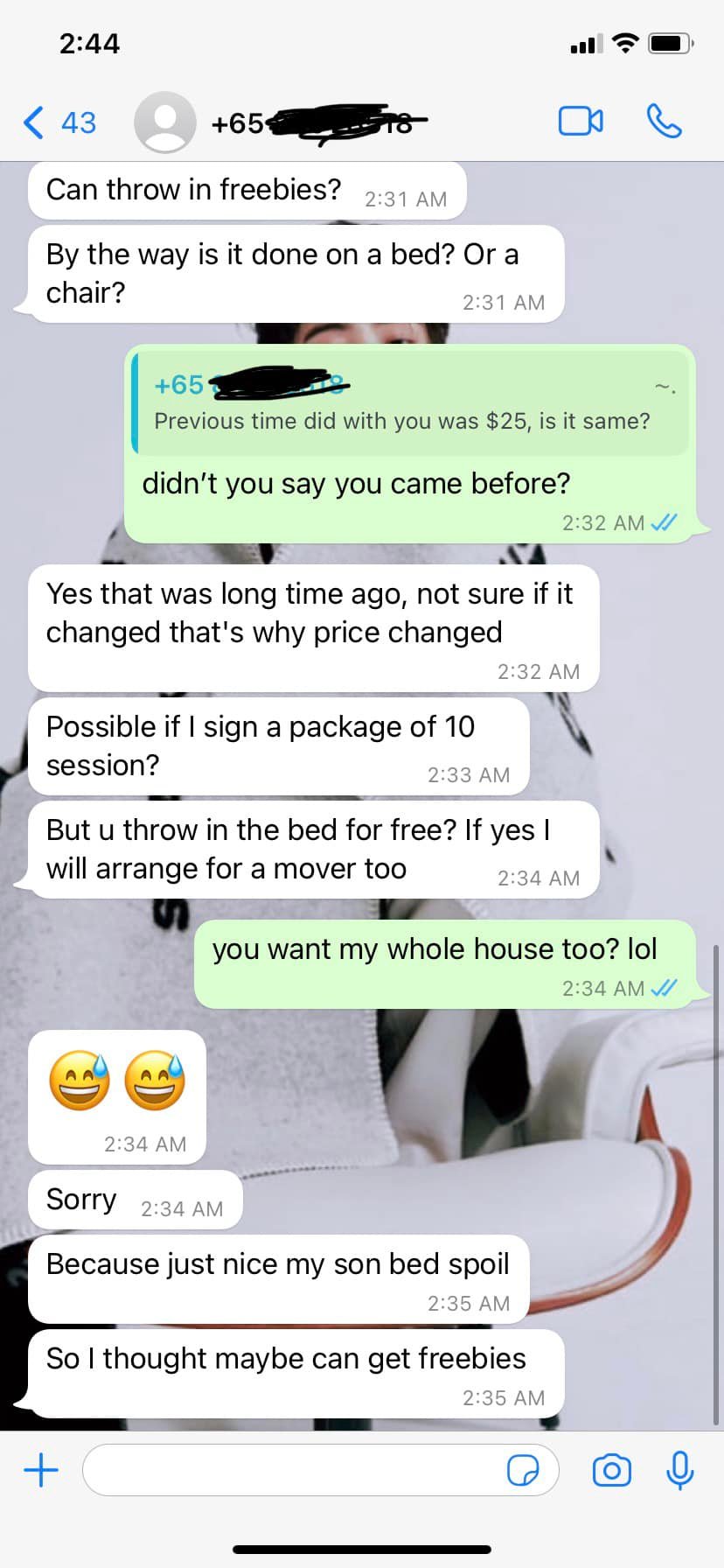 At this point, we really think that Carolyn really deserves an award for entertaining this "special" customer for as long as she did.
Editor's Note: Do you have a story to share? Please use our
Submission Form
or
email us
.
If not, why not give us a
'LIKE'
Ping me on WhatsApp