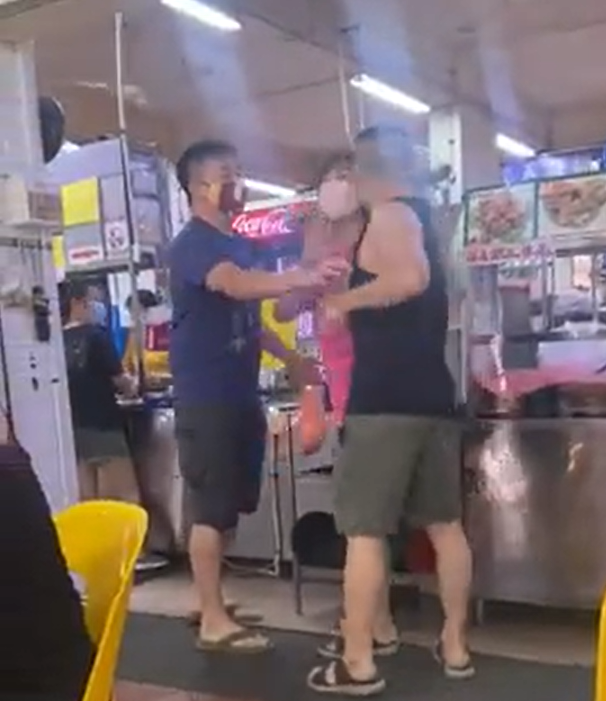 Man Threatens to Beat Up Drinks Stall Lady For Telling Him to Wait Before Placing Drinks Order
An argument broke out between a male coffeeshop patron and a drinks stall lady that nearly escalated into a full blown fight.
This incident happened yesterday (31st Jul) at around 930am, at the coffeeshop located at Blk 133 Ang Mo Kio Ave 3.
The cause of the incident? The male patron had apparently tried ordering drinks from the drink stall lady at the stall, when he was told to wait, as she was preoccupied with something.
This did not seem to go down well with the male patron, as he got triggered and got very angry at the drinks stall lady. From a video of incident posted in the Complaint Singapore Facebook group, the male patron was heard scolding "F**k your mother" (in Chinese) to the drinks stall lady, and even threatened to beat her up if he saw her outside one day.
Fortunately, the argument was broke up by a woman in pink who appeared to be the male patron's wife, and another man working at the coffeeshop. Towards the end of the video, an elderly man, who could possibly be the owner of the coffeeshop went to have a word with the enraged male patron, which seemed to have calmed him down.
Editor's Note: Do you have a story to share? Please use our
Submission Form
or
email us
.
If not, why not give us a
'LIKE'
Ping me on WhatsApp