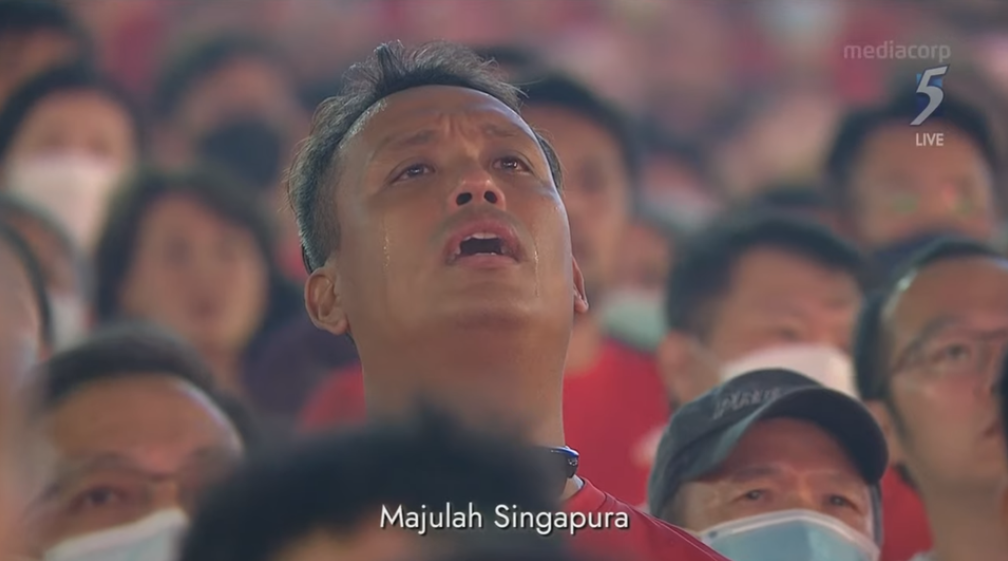 NDP Crying Man A Passionate Teacher, Also Cried When Students Lost In Competition
This year's NDP welcomed the birth of a new meme. A picture of a man who cried while singing the National Anthem went viral last night. Everyone was amused by his outpouring of emotions.
Even DPM Lawrence Wong got wind of it and posted his picture. Turns out, the crying man is none other than Mr Azuan Tan, a volunteer at Pasir Ris-Punggol who helps families in rental blocks. He is currently a teacher at Bedok View Secondary School and used to teach at East Spring.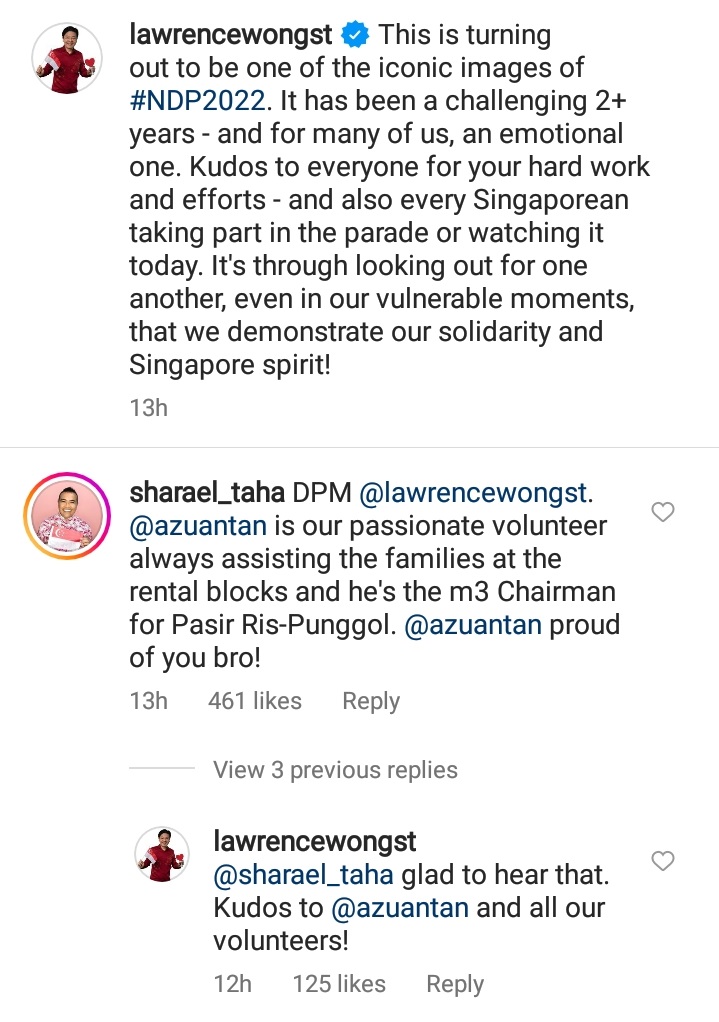 In 2019, he was also awarded a Commendation Medal for his contributions to MOE.

His students noticed him immediately. They posted his picture on BVSS' official Instagram and commented on his posts. They said that he has always been passionate and emotional and even cried when his students got 3rd/4th place in their floorball competition.

What a sentimental man!
This is probably the most iconic image from NDP 2022. Kudos to Mr Azuan Tan for becoming an Internet sensation and for his passion towards our nation. Good luck to him in clearing countless of messages and notifications!
Editor's Note: Do you have a story to share? Please use our
Submission Form
or
email us
.
If not, why not give us a
'LIKE'
Ping me on WhatsApp