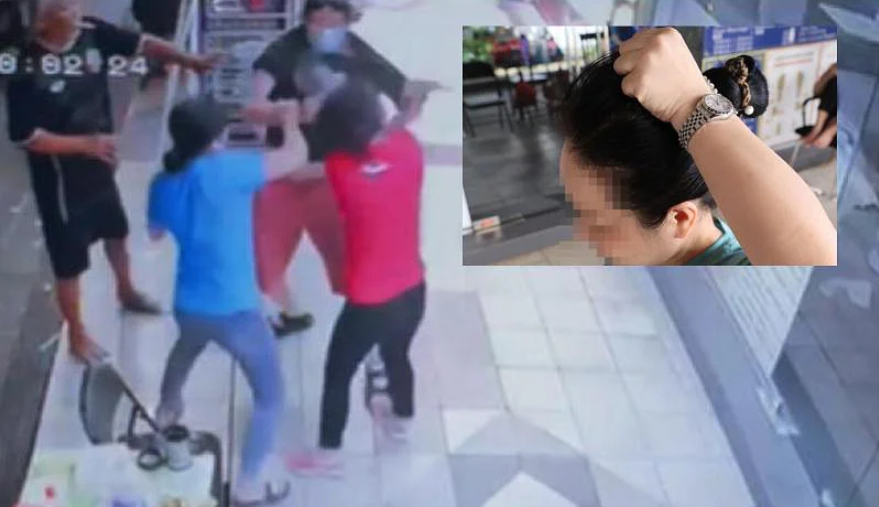 Massage Parlour Manager Chases Couple for $10 Payment, Ends Up Getting Kicked and her Hair Pulled
A middle-aged couple is accused of paying $10 short for a massage session. The massage parlour's manager chases the couple down, demanding payment, but ends up getting attacked by the couple.
This incident happened on Monday (14th Nov), at around 8pm, at a massage parlour located at Block 81 Whampoa Drive.
The manager of the massage parlour, 38-year-old Madam Liu, said that on Monday, a couple in their 50s entered the massage parlour and did a 40 minute foot massage and a 20 minute shoulder massage, costing a total of $70.
The dispute started because the couple did not agree with the massage parlour's special offer of waiving the lowest amount of $25 spent in their previous 10 visits. The couple assumed that they would be able to waive one of their foot massage sessions costing $35.
The couple claimed that they were not told this beforehand. While making payment, the couple simply paid $35 and left the massage parlour. As a result, the Madam Liu chased after the couple for the remaining $10.
However, the couple who refused to pay the remaining $10 got into a physical altercation with the Madam Liu. Madam Liu sustained minor injuries, including pain in her scalp area, from her hair getting pulled by the man in the couple, and from getting kicked.
The couple fled shortly after they managed to break free from Madam Liu.
The police are currently investigating the case.
Editor's Note: Do you have a story to share? Please use our
Submission Form
or
email us
.
If not, why not give us a
'LIKE'
Ping me on WhatsApp