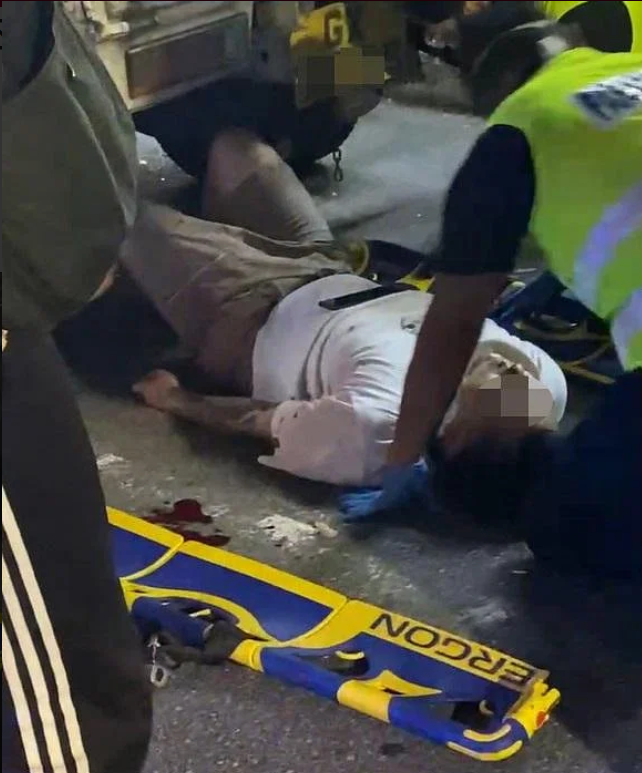 Altercation Over Scratched Vehicle in Geylang, Man Gets Dragged By Car For Over 10 Metres, Sustains Serious Injuries
A man suspected that his car had been scratched by another vehicle, decided to stop the driver of the vehicle from leaving, but ended up being dragged for over 10 metres, resulting in serious injuries.
This incident happened on Wednesday (23rd Nov) at around 11pm between Lorong 17 and 19 Geylang.
According to the injured man's friend, they were leaving separately after having frog leg porridge for supper. As he was leaving, he suddenly heard some shouting and realised that his friend was in trouble. His friend had tried to stop a driver of a black car from leaving by grabbing the steering wheel. His friend did not expect the driver to continue driving off, and ended up getting dragged for some distance before he fell onto the road with serious injuries.
The police is currently investigating the case, while a 34-year-old man has been charged with a rash act.
Editor's Note: Do you have a story to share? Please use our
Submission Form
or
email us
.
If not, why not give us a
'LIKE'
Ping me on WhatsApp