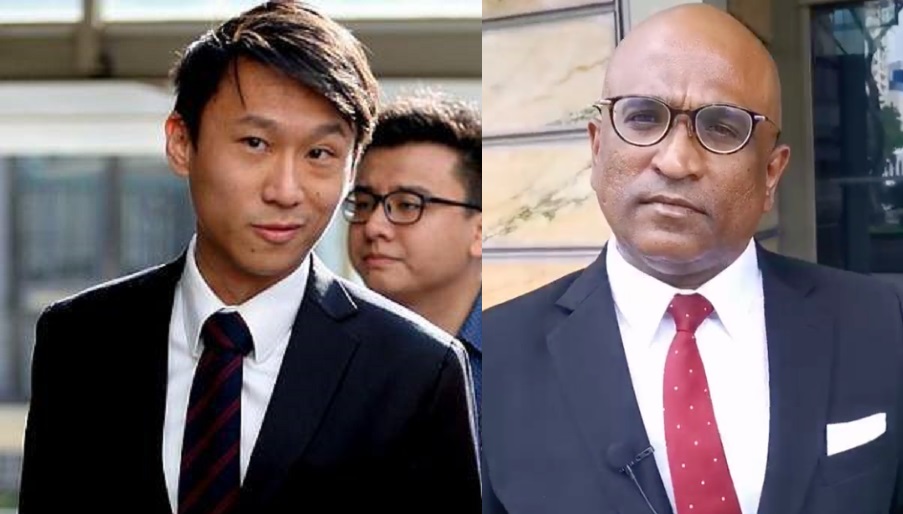 M Ravi – Beware of Remy Choo The Cunning, Back-Stabbing, Snake
In yet another setback to his integrity and credibility as a lawyer and human rights activist, M Ravi called out Remy Choo Zheng Xi for his duplicitous and deceitful character.
Ravi charged that Choo's duplicity undermined the efforts of other activists and alternative media like Kirsten Han and The Online Citizen (TOC) and almost compromised Ravi's own defence of death-row inmate, Yong Vui Kong, a Malaysia national.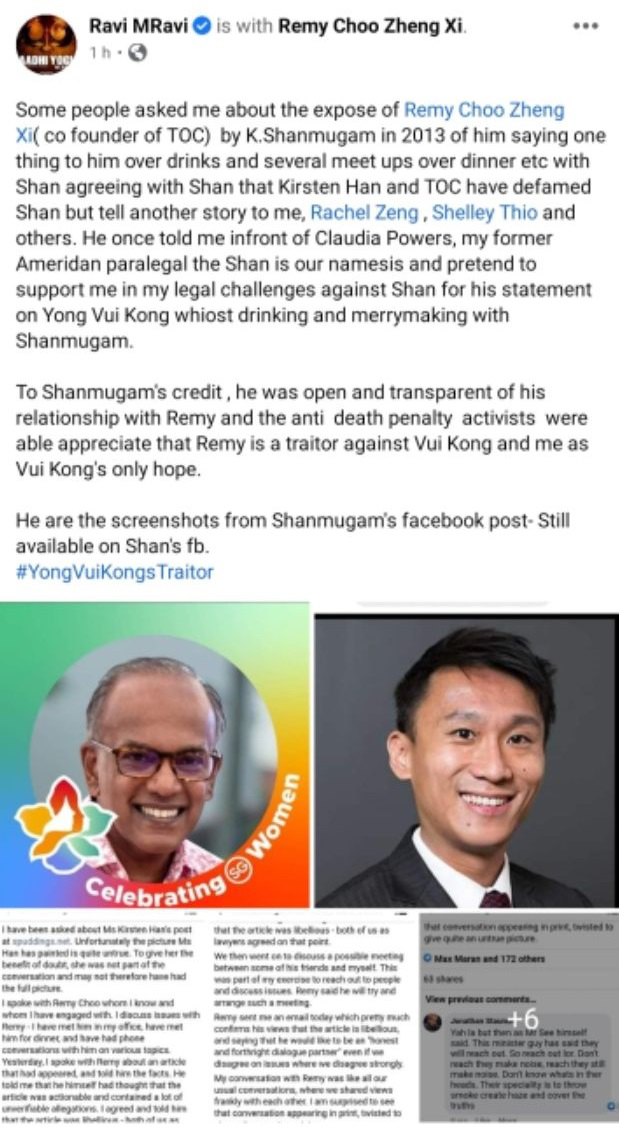 For Ravi, Remy was nothing but a traitor to Vui Kong's cause and went as far as using the hashtag #YongVuiKongsTraitor to end his expose.
He also alleged that Choo was not transparent on the details of his meetings with Home Affairs an Law Minister, K Shanmugam. In contrast, Ravi felt that Shanmugam was far more reliable and transparent on the meetings.
Choo had, during one these meetings, ostensibly agreed with Shanmugam that Kirsten Han and TOC had defamed him but negated to inform the others like Ravi, Rachel Zeng, and Shelley Thio of his stance.
Separately, Choo had described to Ravi's paralegal that Shanmugam is their greatest enemy, despite his dalliances with Shanmugam.
These are serious allegations that Choo needs to address to the public, his supporters, and fellow activists. At stake is the trust that many of them have bestowed upon him.
While Ravi may appear to be a livewire, one knows what he stands for. He wears his heart on his sleeve.
With Choo, it is hard to tell. As human rights activist and lawyer, what exactly does he stand for?
Editor's Note: Do you have a story to share? Please use our
Submission Form
or
email us
.
If not, why not give us a
'LIKE'
Ping me on WhatsApp