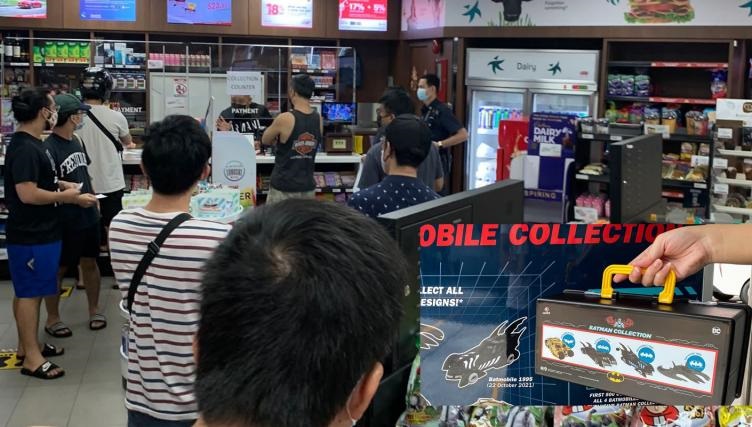 Disgruntled Batmobile Enthusiasts Calls Police, After Being Told They Couldn't Redeem Free Collector's Box
Caltex recently launched their limited edition Batmobile toy car give away with much success. Customers of Caltex need only pay $9.90 after spending a $60 gross minimum on fuel. The first 500 customers may also redeem a collector's box after collecting all four Batmobile toy cars.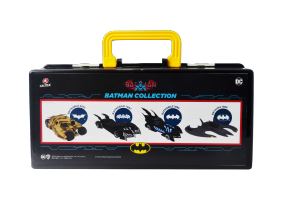 Around 30 customers who wanted to beat the queue and get the last of the limited edition Batmobile toy cars which launches today (19th Nov), turned up at a Caltex fuel station located along Changi Road, just before midnight last night.
However, things soon turn sour for these 30 odd enthusiasts, after they were told that they could only redeem the collector's box after 7am. Many of them started to make a scene out of anger, while a few called the police on the Caltex fuel station staff.
34-year-old Mr Gan is one of the many enthusiasts who turned up at around 11.30pm last night to pump fuel, to buy the last Batmobile toy and redeem the collector's box. He said that Caltex did not state the redemption times on its website, and that they had wasted his time. He had apparently got so worked up, that he called the police and reported the Caltex fuel station staff for fraud.
The police have confirmed that they have received a police report on the matter.
Editor's Note: Do you have a story to share? Please use our
Submission Form
or
email us
.
If not, why not give us a
'LIKE'
Ping me on WhatsApp