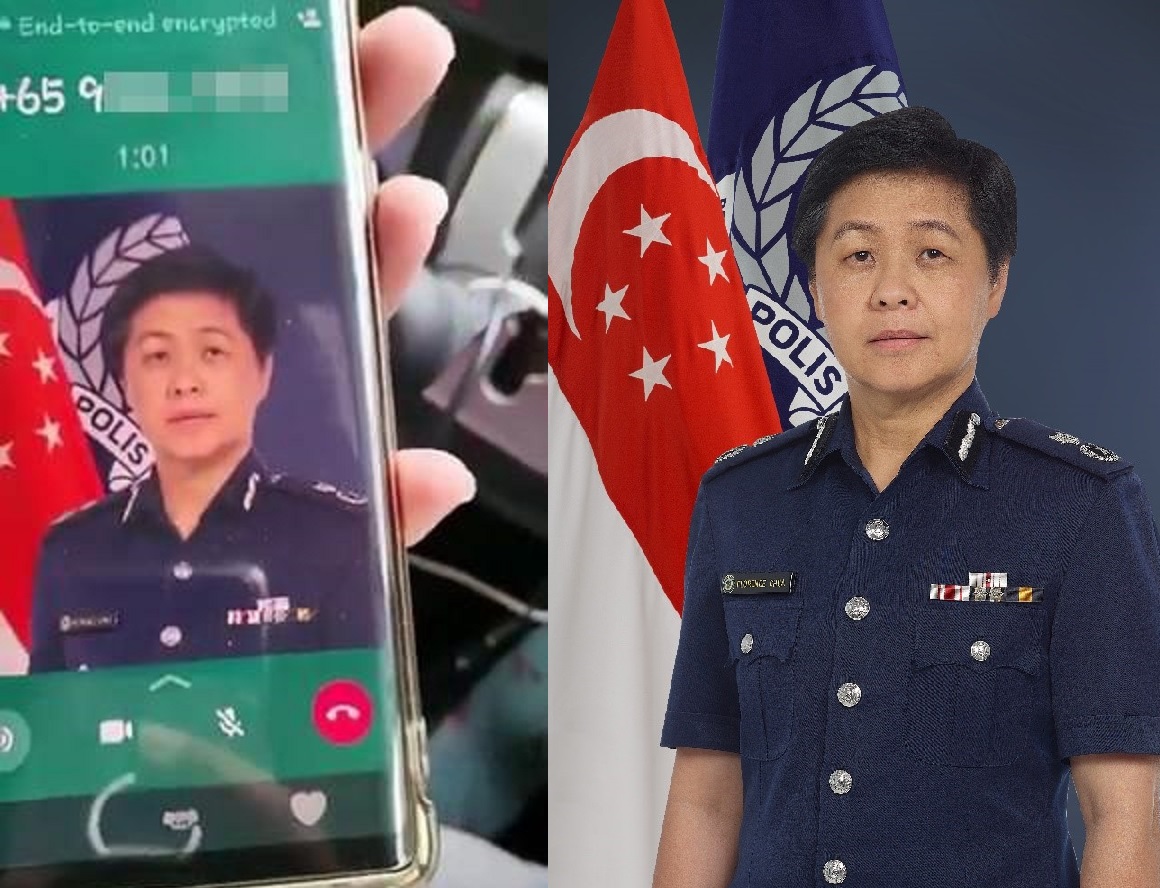 Photo of SPF Deputy Commissioner Used by Scammers in Latest Phone Scam
A photo of the Singapore Police Force (SPF) Deputy Commissioner Florence Chua Siew Lian has been used by scammers in their latest phone call scam.
According to a woman who received the scam call, the caller had impersonated a male police officer, while he had used a photo of Deputy Commissioner Chua as a profile picture.
Based on a video of the scam phone call which was uploaded on Beh Chia Lor – Singapore Road Facebook, the caller spoke with a strong Indian accent, and claimed to be a police officer from the Criminal Investigation Department (CID). The scam caller had asked what bank cards the woman was using, before asking for her full name, and even offered to give his police ID number.
The phone call ended, when the woman decided to expose the scammer, asking why he had given her a Chinese name, when he was speaking with a foreign Indian accent.
A video of the phone call had since been uploaded on Facebook, and has received over 23,000 likes, and 600 comments.
Editor's Note: Do you have a story to share? Please use our
Submission Form
or
email us
.
If not, why not give us a
'LIKE'
Ping me on WhatsApp