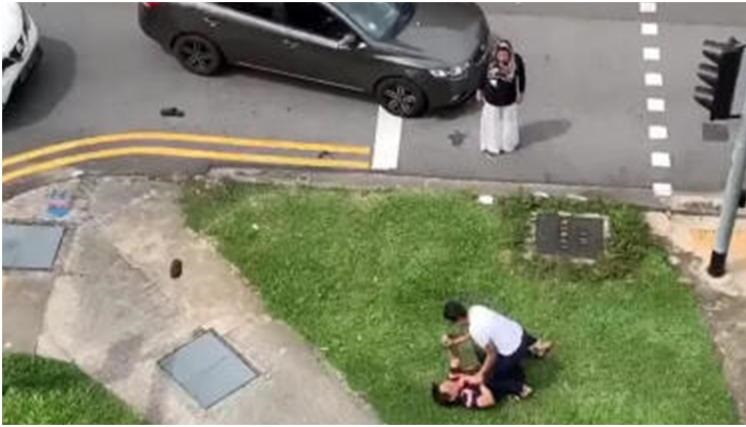 MMA Match Broke Out Between Two Uncles at Geylang Traffic Junction, After Lane Cutting Incident
Recently, a video of two men fighting along a traffic junction in Geylang, has made its way round social media.
It was gathered that the incident happened last Friday (19th Nov), at the traffic junction of Sims Ave and Geylang Lorong 39.
The two men involved in the fight, were a 60-year-old man seen wearing a black t-shirt, and a 40-year-old man seen wearing a white t-shirt in the video.
Based on eye witness accounts, the two men were believed to be fighting over a lane cutting incident which happened shortly before the fight.
In the video, the younger 40-year-old man could be seen gaining the upper hand, and raining blows on the helpless 60-year-old man. The fight was soon broke up by some passers-by, with the two drivers returning to their vehicles and driving away as if nothing happened.
The police have confirmed that they are currently investigating the case. The police wishes to remind other drivers that the offence of affray (where two or more persons disturb the public peace by fighting in a public place), carries a jail term of one year and or a fine of $5000.
Editor's Note: Do you have a story to share? Please use our
Submission Form
or
email us
.
If not, why not give us a
'LIKE'
Ping me on WhatsApp