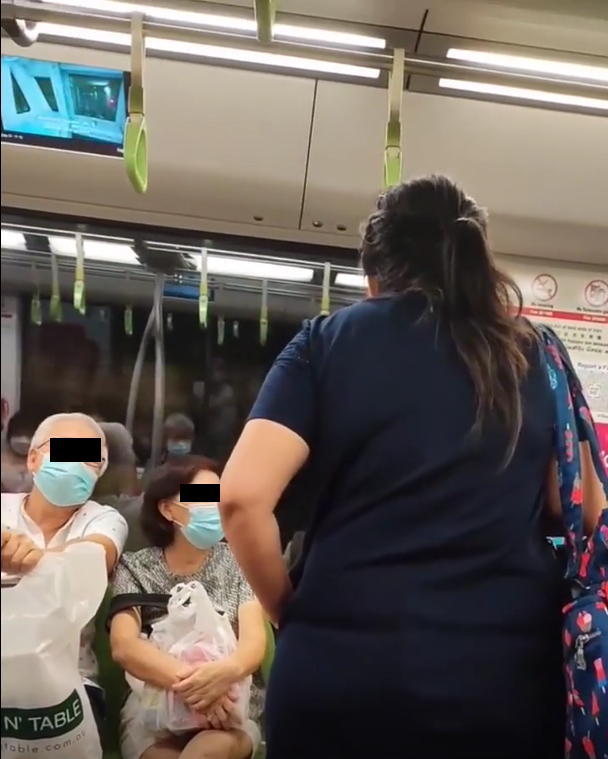 Woman Picks on Baby for Not Wearing Mask in MRT, Confronts Parents for Allowing Baby to Spread Virus
Unhappy that a baby was not wearing a mask onboard the MRT train, a woman decided to take matters into her own hands by scolding the parents of the baby.
In a 33 second video uploaded on Facebook page Roads.sg yesterday (2nd Dec), a woman was visibly upset that a baby was not wearing a mask, and proceeded to scold the parents of the baby, for letting the baby spready the virus around.
The woman could be heard saying "What kind of baby doesn't need to wear a mask? A baby must also wear a mask, you know right? How do you know that your baby is not infected with the virus?"
Netters commenting on the video, said that the woman must have been under tremendous stress for her to act this way.
Speaking in an interview, infectious disease specialist Dr Leong Hoe Nam said that it was unreasonable for the woman to expect the baby to wear a mask.
Dr Leong also believed that the woman had unlikely to have cared for a baby before, or she would have known how difficult it would be to keep a mask on a baby. The baby would have likely be coughing out lots of sputum, and it would not be wise to cover the baby's mouth with a mask.
Editor's Note: Do you have a story to share? Please use our
Submission Form
or
email us
.
If not, why not give us a
'LIKE'
Ping me on WhatsApp