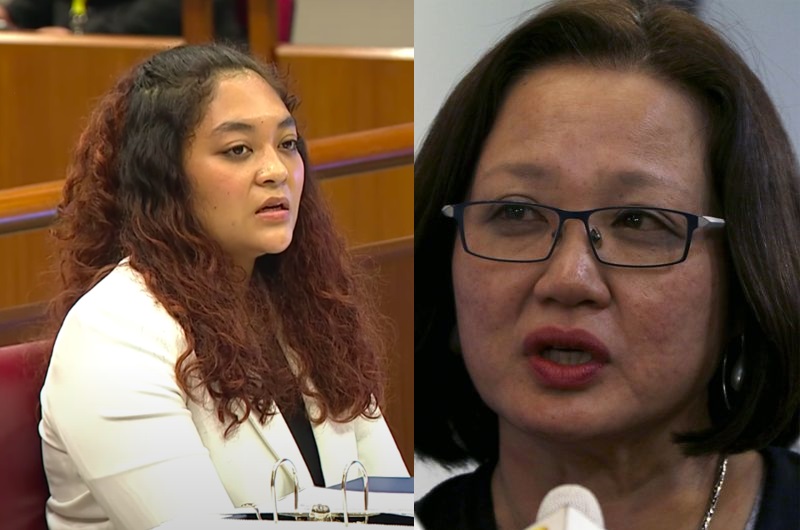 Reader's Contribution: Sylvia Lim Must Apologise to all Police Officers for Damaging Public Confidence in SPF
I come from a family of police officers and wearing blue has always been a sense of pride. I was disappointed that Raeesah Khan (RK) lied with the encouragement of the WP leadership. I can no longer stand by and watch dishonest politicians continue to taint SPF's reputation for political power.
Regardless of your political affiliations, only Singapore's interest and stability matters. If you want to gain political points by damaging the police reputation and undermining public trust, the country will be worst off.
I also learned that Sylvia Lim, a former police officer, was part of the WP leadership who encouraged RK to continue her lies. How could she let the lie play out for 3 months? She has no integrity and should be ashamed of herself. She is a disgrace to the force, and her own father who also wore blue.
Sylvia was willing to let fellow police officers waste so much time and effort to dig through cases that match RK's description. Worst still, she knew this was a false accusation, yet she was willing to let RK tarnish the reputation of SPF. Public confidence in the police force takes only one incident to undo decades of good work and sacrifices of all our officers.
Sylvia must issue a public apology to all former and current SPF officers for the damage she caused. I urge all officers to not let this case rest until she issues a satisfactory response. Why should we suffer in silence, and let them undo all our good work? We cannot allow these dishonest politicians to get away with ruining our good name.
Editor's Note: Do you have a story to share? Please use our
Submission Form
or
email us
.
If not, why not give us a
'LIKE'
Ping me on WhatsApp