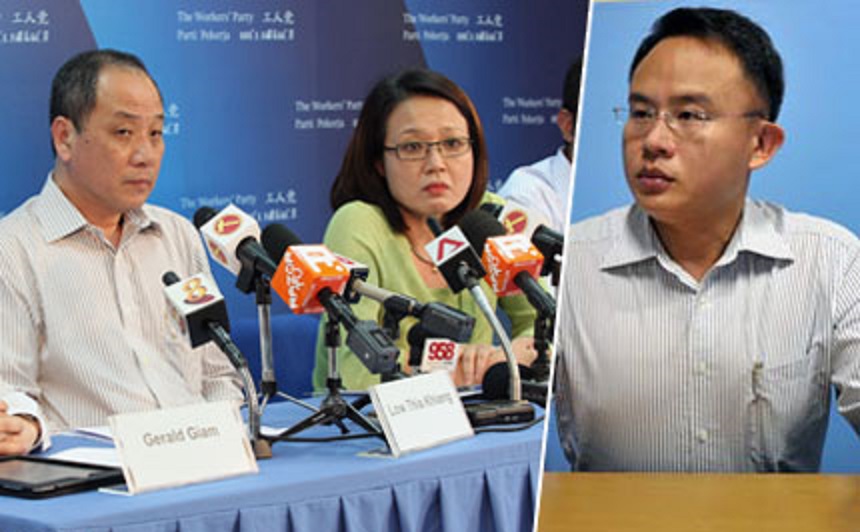 Yaw Shin Leong: Low Thia Khiang and Sylvia Lim Told Me To Keep Silent After I Accounted Myself to Them
On 6th December, former Worker's Party member Yaw Shin Leong (who now goes by the moniker Amos Rao) took to Facebook to refute a statement made by Worker's Party Secretary General Pritam Singh during the press conference held on December 2nd.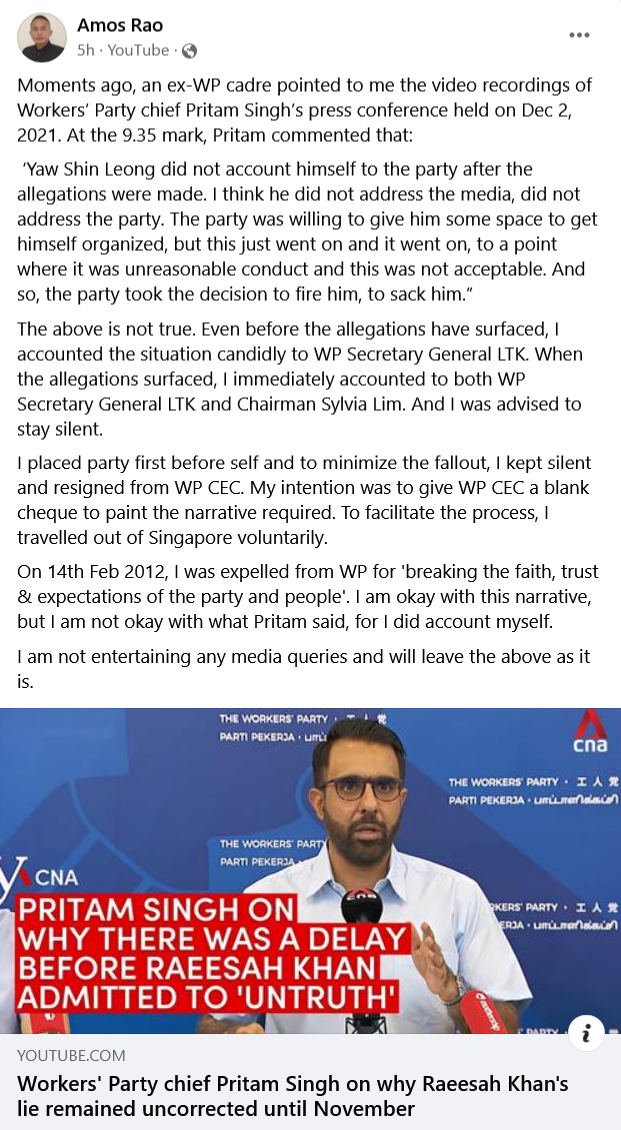 In the press conference, Pritam Singh claimed that the Worker's Party leadership was forced to sack Yaw Shin Leong, after he failed to account himself to the party after allegations of his extra-marital affair were made.
In response to Pritam Singh's statement, Yaw Shin Leong said that what Pritam Singh said about his sacking was simply untrue. In fact, Yaw Shin Leong clarified that he had accounted the situation candidly to then Worker's Party Secretary General Low Thia Khiang and Chairman Sylvia Lim, but was told to stay silent instead.
According to Yaw Shin Leong, he heeded Low Thia Khiang and Sylvia Lim's advice and kept silent, and eventually resigned from the CEC in order to minimize the fallout to the party. In order to give the Worker's Party CEC a blank cheque to paint the narrative required, Yaw willingly travelled out of Singapore.
The Worker's Party subsequently expelled Yaw Shin Leong on 14th Feb 2012, for "breaking the faith, trust, and expectations of the party and people". While Yaw was okay with the narrative, he was not okay that Pritam Singh had accused him of not accounting himself to the party.
Editor's Note: Do you have a story to share? Please use our
Submission Form
or
email us
.
If not, why not give us a
'LIKE'
Ping me on WhatsApp