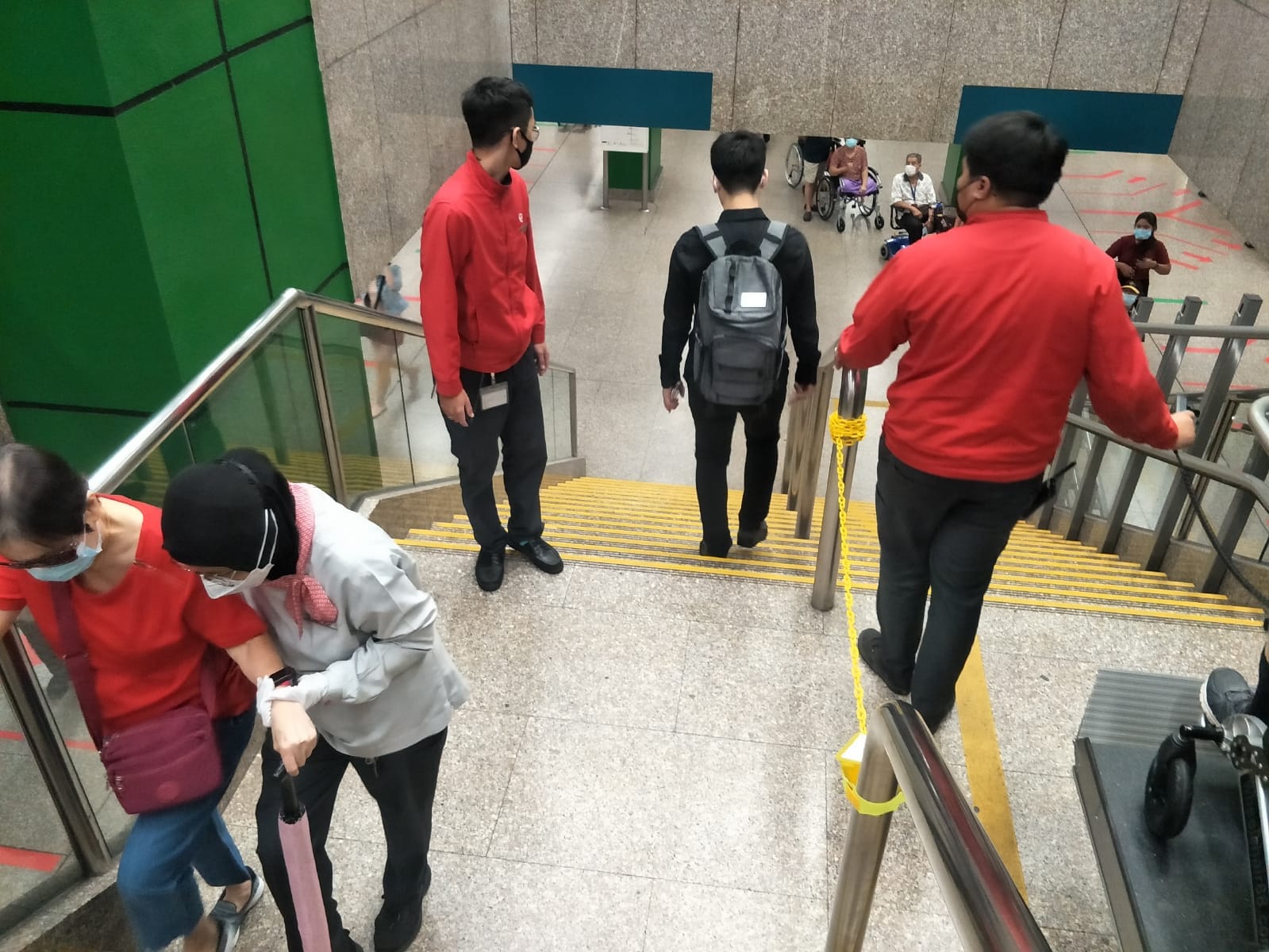 SMRT Staff Deployed to Help Elderly Climb The Stairs at Novena MRT Station
A malfunctioning lift at Novena MRT station left many elderly with walking difficulties or disabilities stranded, and unable to get out of the MRT station. Many of these elderly, were on their way to Tan Tock Seng Hospital (TTSH) for their medical appointments.
In order to not let the elderly miss their medical appointments, SMRT quickly deployed every single one of their staff they could spare at the Novena MRT station to help alleviate the situation.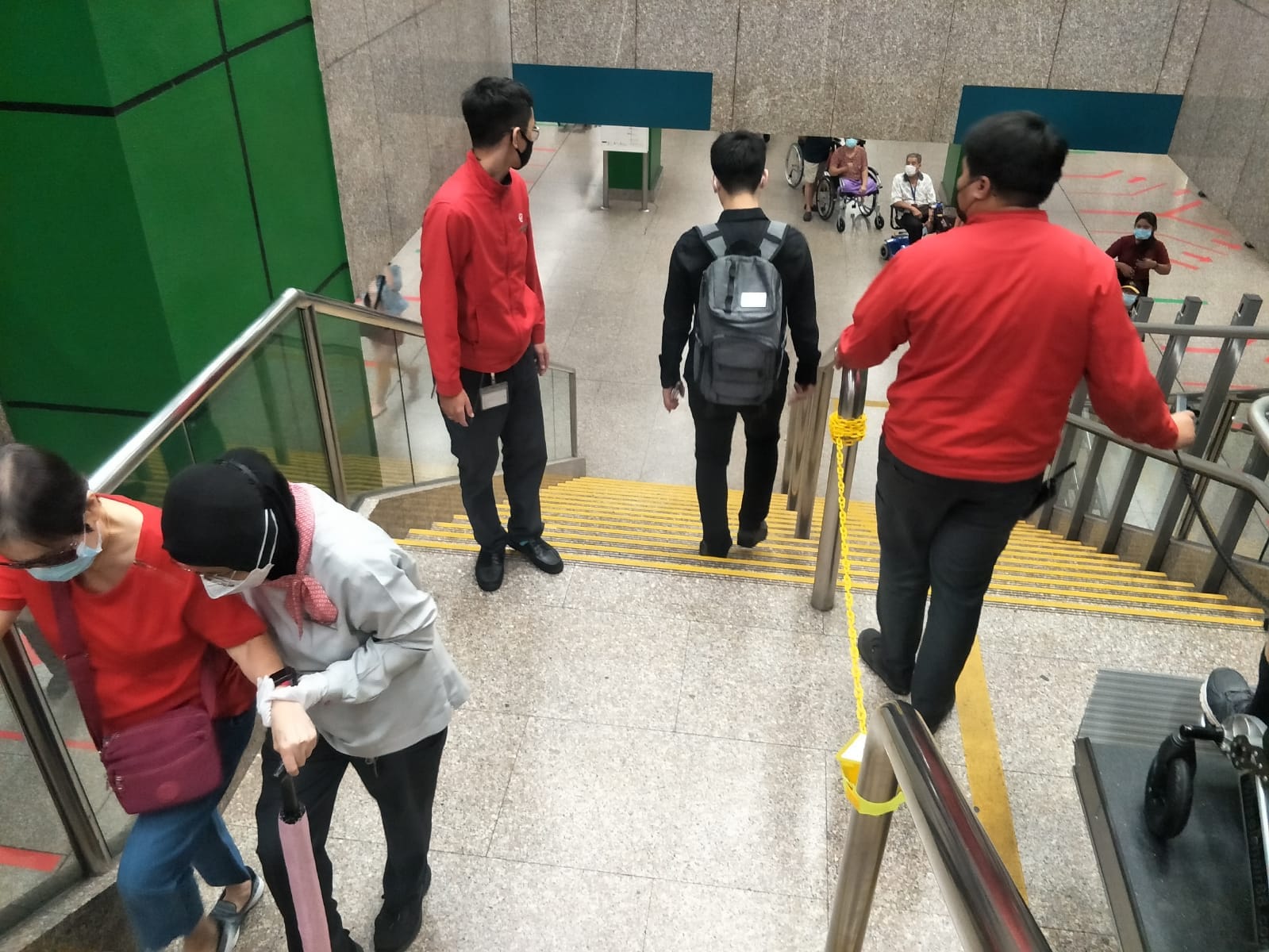 SMRT staff helped the elderly one by one to climb the stairs slowly, while those who have disabilities, were carried up the flights of stairs by several SMRT staff. The whole process was time consuming, and exhausting to say the least for the SMRT staff involved, but they did not stop for any breaks, until all of the elderly were moved out of the MRT station.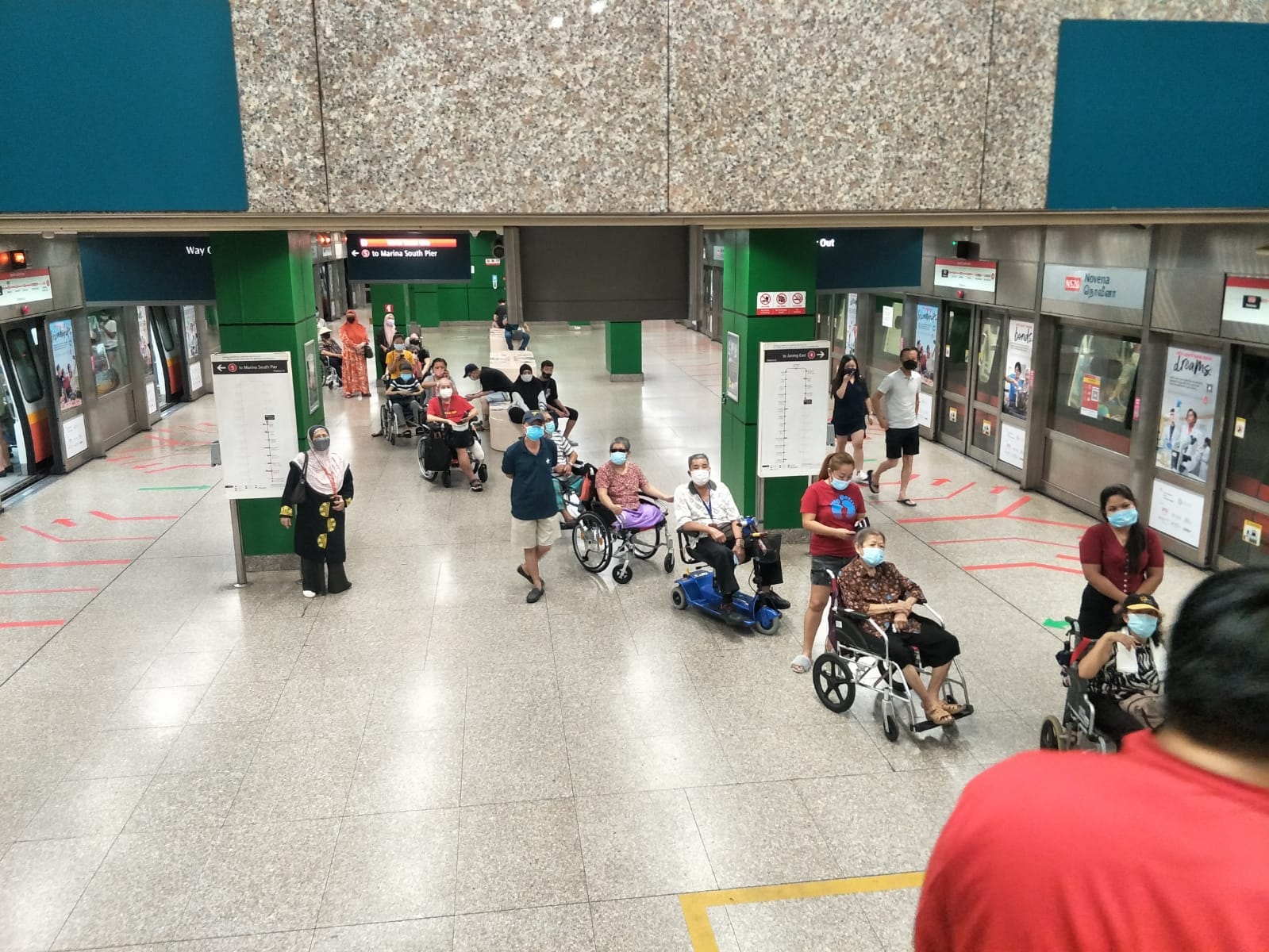 Kudos to the SMRT staff who helped out today. SMRT should really commend their staff for a job well done.
Editor's Note: Do you have a story to share? Please use our
Submission Form
or
email us
.
If not, why not give us a
'LIKE'
Ping me on WhatsApp