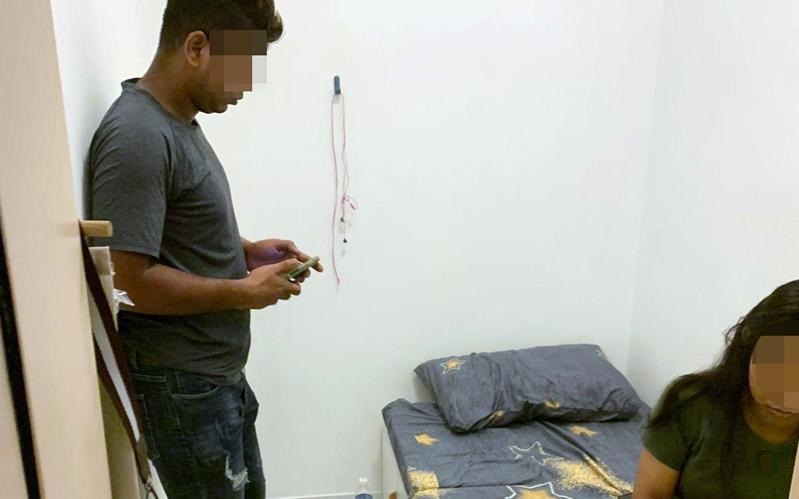 Indonesian Domestic Helper Caught Sneaking Bangladeshi Lover into Employer's Home Every Night for Three Weeks
A domestic helper who started work for barely a week, was caught sneaking her Bangladeshi lover into her room.
The domestic helper's employer 32-year-old Mrs Wong, who stays with her husband and family at a condominium in Bukit Timah, said that the domestic helpers secret tryst with her Bangladeshi lover lasted about three weeks before it was discovered.
According to Mrs Wong, on 8th Dec at around 7am, she realised that the domestic helper was still asleep, even though she was supposed to be awake at 6am. Mrs Wong's husband Mr Wong then went to the domestic helper's room to wake up her, but did not get any response.
Fearing that she might be in trouble, Mr Wong opened the door, but was shocked when he saw a man wearing only his underwear sleeping next to his domestic helper. Mr Wong was so angry that he confronted the man, and called the police.
Upon questioning by the police, the domestic helper confessed that she had been sneaking her Bangladeshi lover into her room every night for the last three weeks.
Editor's Note: Do you have a story to share? Please use our
Submission Form
or
email us
.
If not, why not give us a
'LIKE'
Ping me on WhatsApp