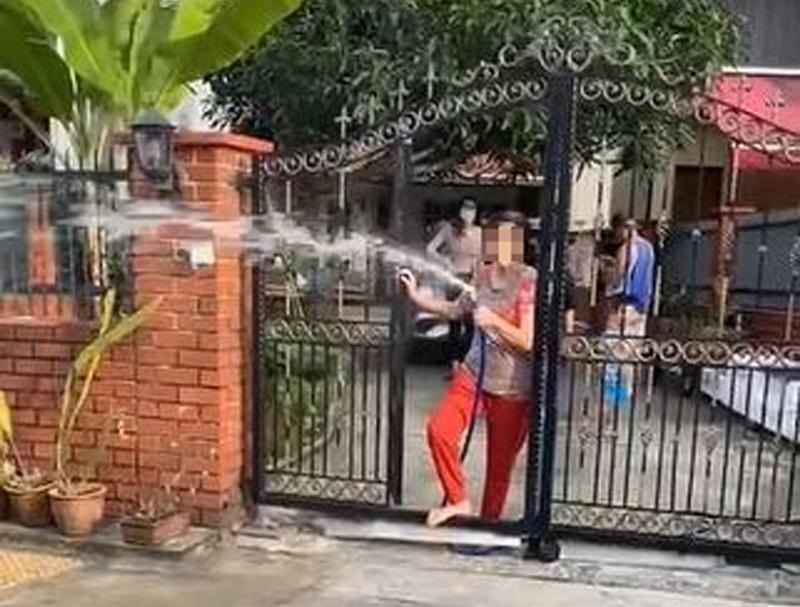 Auntie Uses Water Hose on Debt Collectors Who Turn Up at her Home, Debt Collectors Calls Police for Help
A woman was so angry that debt collectors had turned up at her landed house to demand repayment for a debt owed, that she sprayed water on them to drive them away. The situation got so bad, that the debt collectors had no choice but to call the police for assistance.
This incident happened last Friday (17th Dec), at a landed house located in Yio Chu Kang. A video of the incident has since made its way on social media.
According to the debt collection agency AG Adler, three employees were deployed to recover an amount of $6000 owed by the property owner, arising from a rental property dispute. But the debtor 70-year-old Mr Koh, claims that the courts have yet to decide on the ruling, but the debt collectors have turned up to harass them, which made his wife very angry.
The police have confirmed that they have received a report regarding the incident.
Editor's Note: Do you have a story to share? Please use our
Submission Form
or
email us
.
If not, why not give us a
'LIKE'
Ping me on WhatsApp