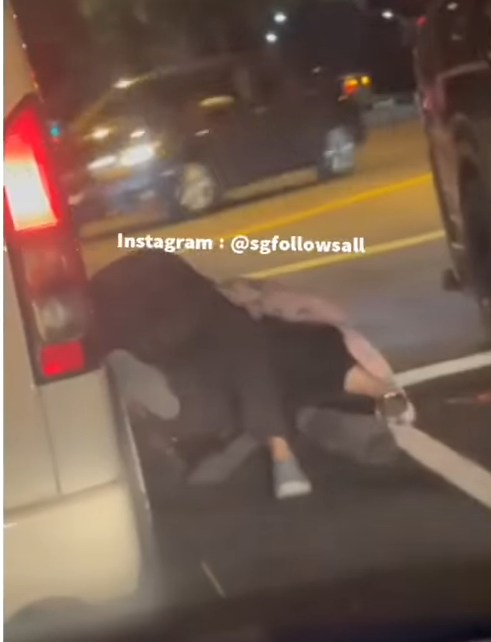 Two Van Drivers Fight it Out at Traffic Junction Over Road Rage, One Driver Apologies After Fight for Blocking Traffic
A video of a fight between two van drivers happening at the traffic junction recently became viral on social media, after it was shared over 300 times on Beh Chia Lor Facebook.
The 39 second long video initially showed a man fighting another inside a black van, before being pushed out of the van, where the fight continued.
A woman could be seen in the video trying desperately to break up the fight but to no avail, as she got pushed onto the ground as the two men continued fighting.
According to the original poster of the video (the car cam), one of the two men fighting actually came to apologise to him after the fight, for blocking the traffic and causing a commotion.
Editor's Note: Do you have a story to share? Please use our
Submission Form
or
email us
.
If not, why not give us a
'LIKE'
Ping me on WhatsApp