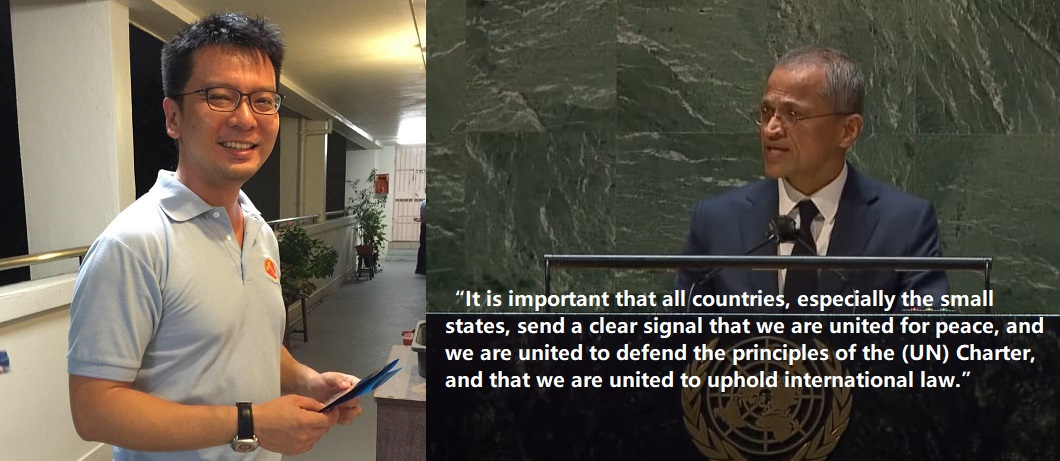 Former Workers' Party CEC Member Daniel Goh Praises Singapore UN Representative For Speech Denouncing Russia
In a Facebook post made yesterday (2nd Mar), former Central Executive Council (CEC) member of the Workers' Party (WP) Daniel Goh, voiced his support for Singapore's permanent representative to the United Nations Mr Burhan Gafoor, for his speech denouncing Russia's invasion of Ukraine.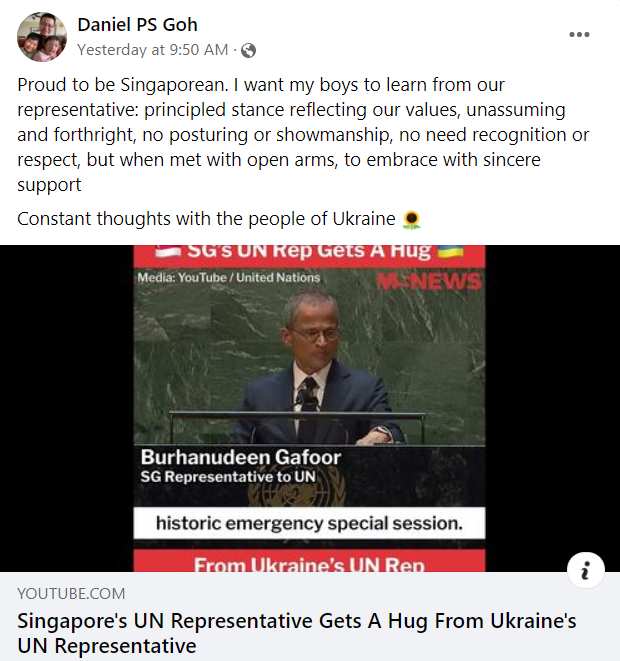 Daniel Goh who lost his CEC membership in 2020, but remains a WP member, was referring to the speech given by Mr Burhan Gafoor during the emergency session of the UN General Assembly held on 28th Feb in New York. In the speech, Mr Burhan Gafoor said that
"It is important that all countries, especially the small states, send a clear signal that we are united for peace, and we are united to defend the principles of the (UN) Charter, and that we are united to uphold international law."
Mr Gafoor also added that "Singapore is a staunch supporter of the rules-based multilateral system and of the United Nations", and that "the unprovoked invasion of Ukraine by the Russian Federation is a clear and gross violation of the fundamental norms… of international law and of the UN Charter".
In supporting Mr Gafoor's speech, Daniel Goh said that he is proud to be a Singaporean, and that he wants his sons to learn from Mr Gafoor, the principled stance reflecting our values, being unassuming and forthright, with no posturing or showmanship, no need for recognition or respect, but simply when met with open arms, to embrace with sincere support.
Daniel Goh added that his thoughts are with the Ukrainians at this time.
Editor's Note: Do you have a story to share? Please use our
Submission Form
or
email us
.
If not, why not give us a
'LIKE'
Ping me on WhatsApp