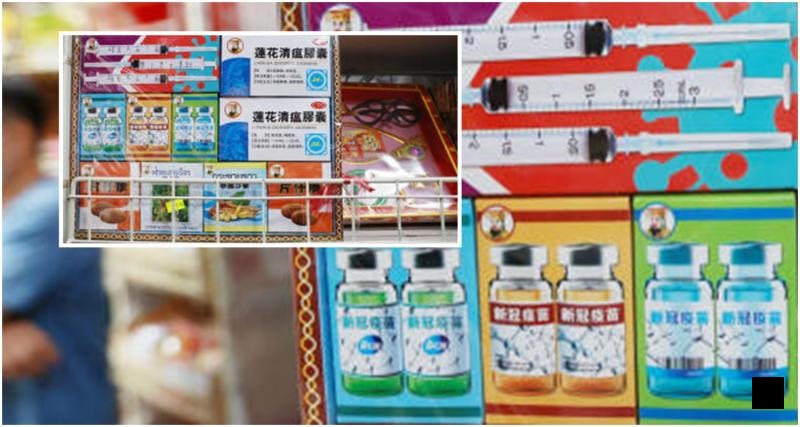 Yishun Joss Paper Shop Gets Creative, Sells Paper Vaccine Shots and Medicinal Patches For People to Burn For Their Ancestors
We have all seen joss paper shops offering creative options during the Qingming Festival, from paper iPhones to Jia Jia Liang Teh.
One particular joss paper shop located at Block 293 Yishun Street 22, got even more creative this year by offering COVID-19 vaccine shots and even medicinal patches said to prevent COVID infections.
Mr Goh the 52-year-old owner of the joss paper shop, said that he noticed a demand for such items, from talking to his customers. He added that some of his customers felt that their ancestors or departed loved ones might need the protection from COVID-19.
Editor's Note: Do you have a story to share? Please use our
Submission Form
or
email us
.
If not, why not give us a
'LIKE'
Ping me on WhatsApp