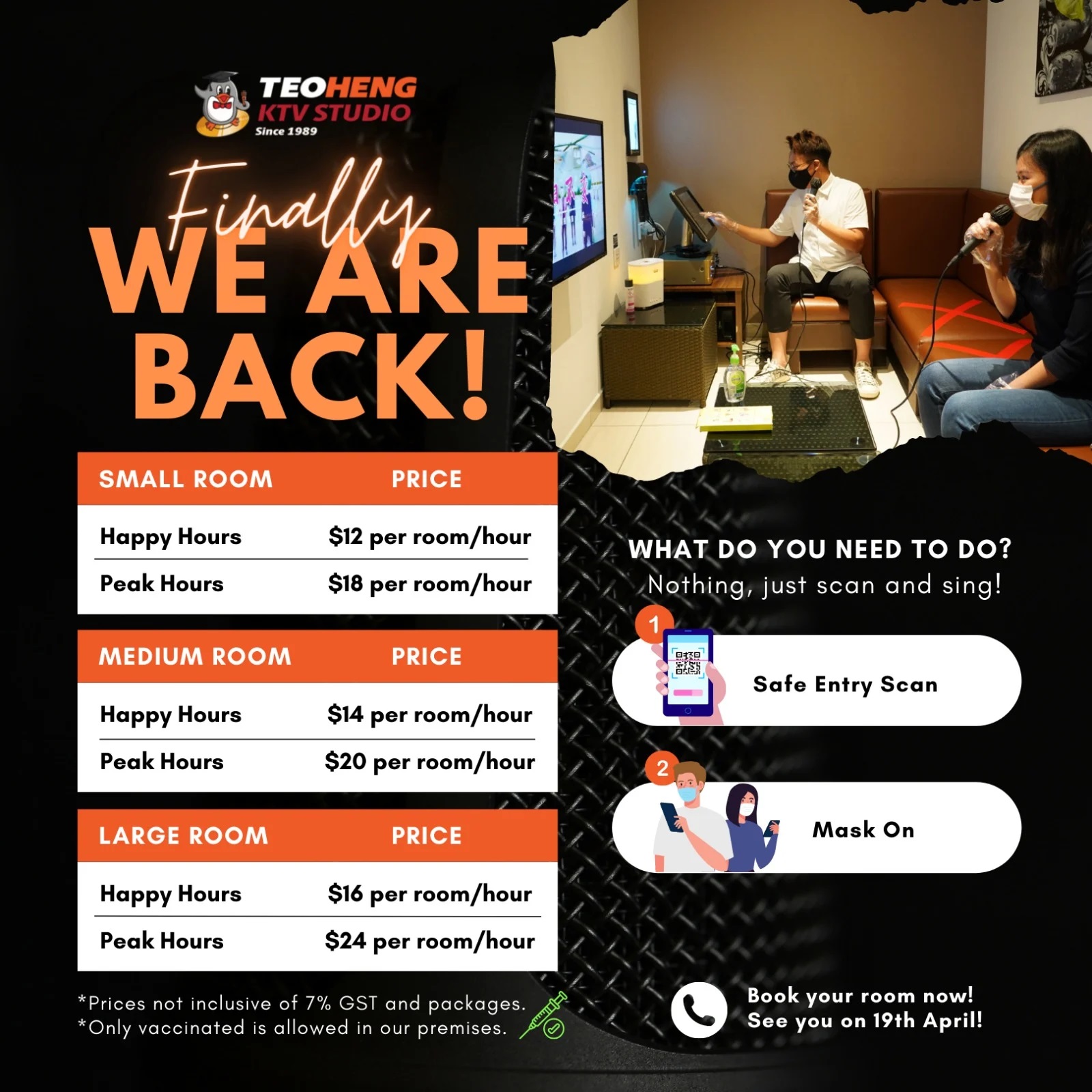 Teo Heng KTV Announces Reopening on 19 April, Room Rates Double From Pre-Pandemic Times, Fans Continue to Support
At the height of the pandemic, when the government announced strict measures to close all nightlife outlets, including family KTVs like Teo Heng, the 30-year-old veteran in the family entertainment industry, decided to continue paying salaries to all its staff, despite running losses into the millions.
The ever popular KTV chain announced last year that they will be reportedly closing most of their outlets, leaving only two in operation, much to the dismay of their supporters.
Fortunately, the government recently announced that all nightlife outlets would be allowed to reopen from 19th April onwards, including KTV outlets.
However, a check on Teo Heng KTV's Facebook page, revealed that their room rates have doubled. An hour in their small room during happy hours which used to cost $6, is now $12, while a large room which used to cost $11 per hour during peak periods, now costs $24 per hour.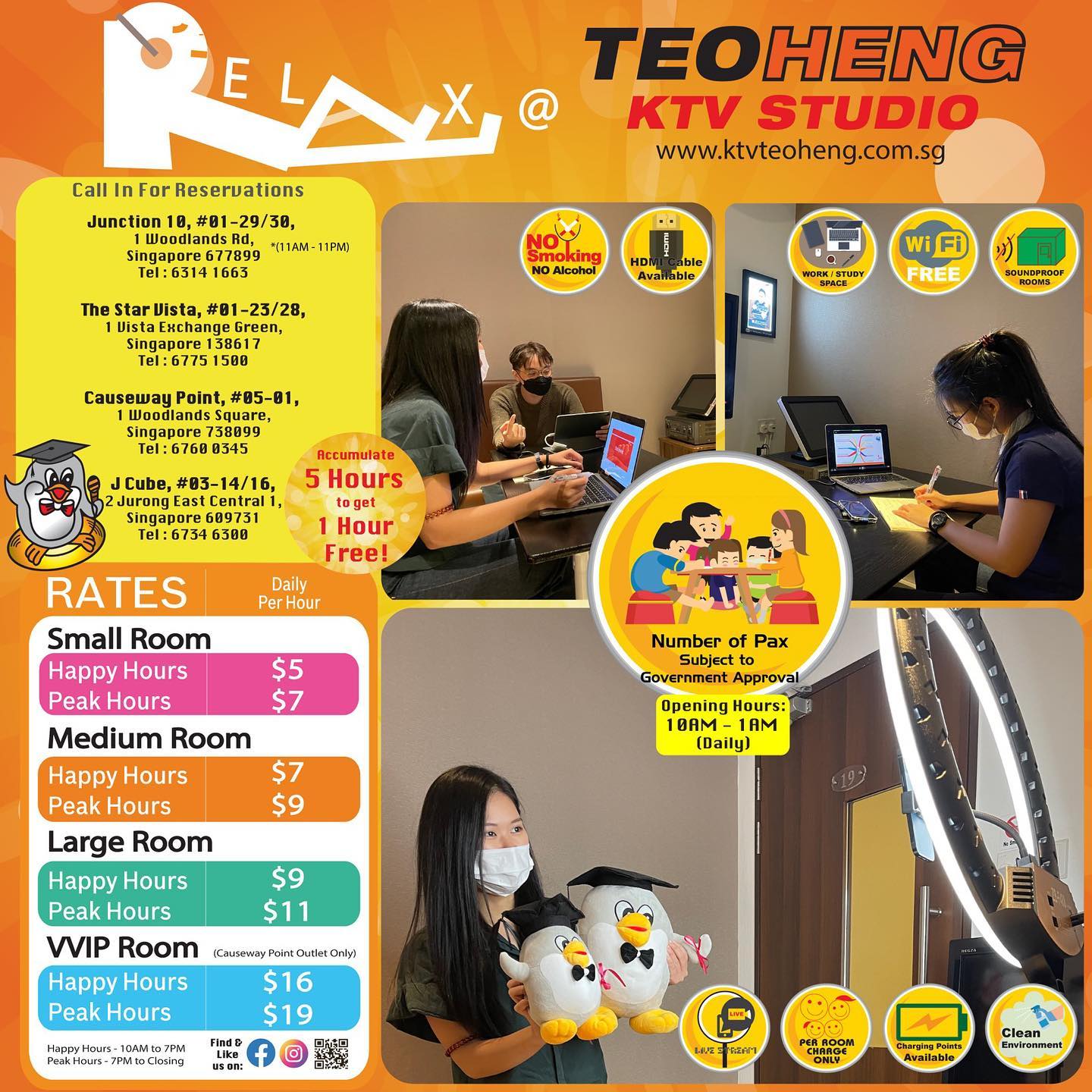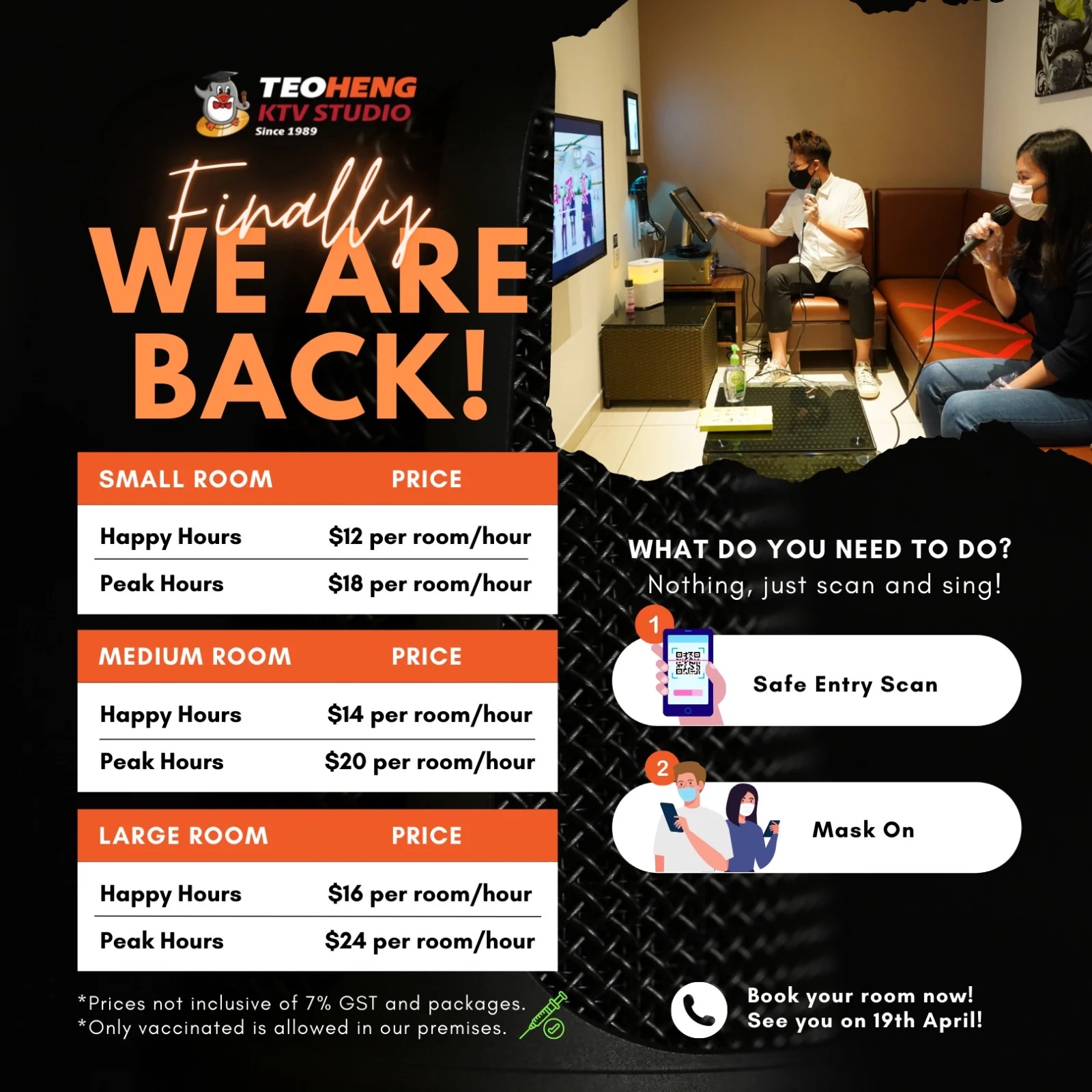 Even with the doubled rates, it seems Teo Heng KTV's die hard fans has continued to support them. Many netizens commented that the doubled rates were understandable, as they needed to cover their losses sustained during the 2 year long closure.
Editor's Note: Do you have a story to share? Please use our
Submission Form
or
email us
.
If not, why not give us a
'LIKE'
Ping me on WhatsApp