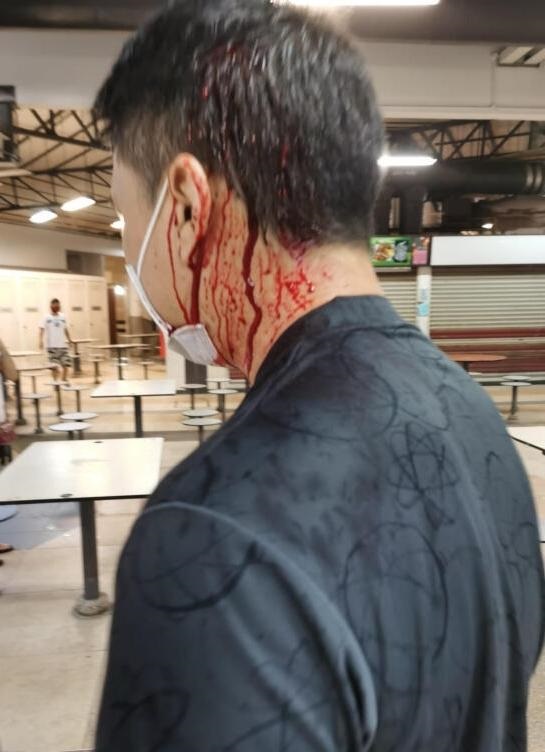 Fish Soup Stall Owner Bashes Competitor's Head with Wooden Plank For Allegedly Stealing His Customers
A 60-year-old owner of a fish soup stall assaulted the owner of another fish soup stall with a wooden plank for allegedly stealing his customers. As the wooden plank had rusty screws still attached, the victim's head ended up with holes after the assault, requiring stitches.
This incident happened this morning (8th Apr) at around 7.15am, at the Tanglin Halt Food Centre.
When reporters arrived at the scene, the victim of the assault, 51-year-old Wang had already been sent to the hospital.
According to Wang's 54-year-old girlfriend who goes by the same surname, her boyfriend was peeling vegetables and looking at his mobile phone, when the owner of a neighbouring fish soup stall came over and started attacking her boyfriend with a wooden plank.
As the wooden plank had rusty screws, Wang's boyfriend sustained deep cuts to his head, and was bleeding profusely. The attack only stopped when Wang's girlfriend managed to snatch the wooden plank away from the assailant.
It was gathered that Wang suffered fractures to his skull, and multiple fractures to both his arms.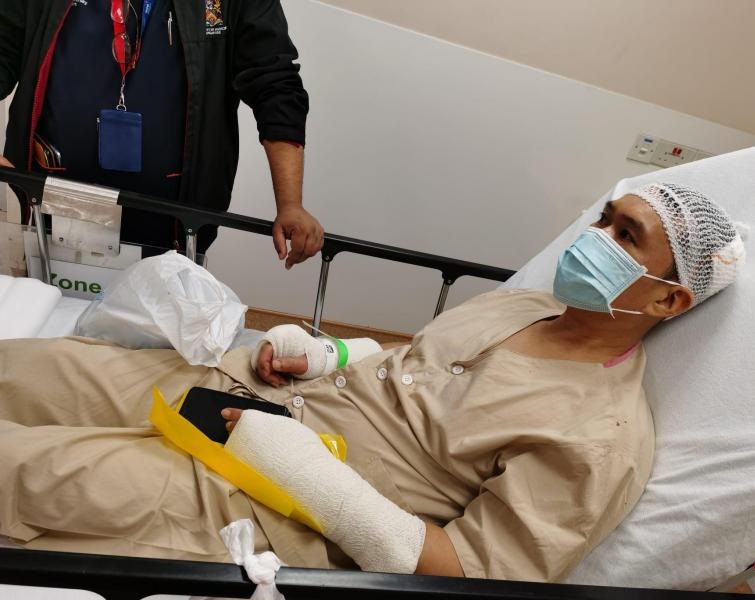 The police are currently investigating the incident. The penalty for causing grievous hurt with a weapon is up to 2 years imprisonment.
Editor's Note: Do you have a story to share? Please use our
Submission Form
or
email us
.
If not, why not give us a
'LIKE'
Ping me on WhatsApp