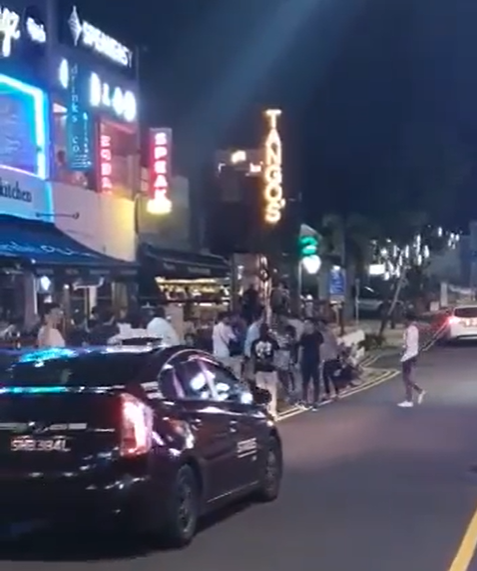 Big Fight Breaks Out Among Youth at Holland Village Bar, Curious On Lookers Wondering How Fight Started
It could have been caused by stress from the prolonged pandemic and ensuing safe distancing restrictions, but more and more fights are reportedly happening in Singapore.
Yesterday, Jalaluddin shared a video in Facebook group Complaint Singapore, of what appeared to be a mass fighting among some bargoers at the Holland Village bar area.
In the 21 second video, an estimated two groups of around 15-20 youths or teenagers could be seen fighting. The fight which seemed to have started from outside one of the bars at Holland Village, continued onto the road, where a taxi was observed to be driving cautiously past them.
Curious passersby could be hear in the video asking how the fight started and why where they fighting.
Editor's Note: Do you have a story to share? Please use our
Submission Form
or
email us
.
If not, why not give us a
'LIKE'
Ping me on WhatsApp