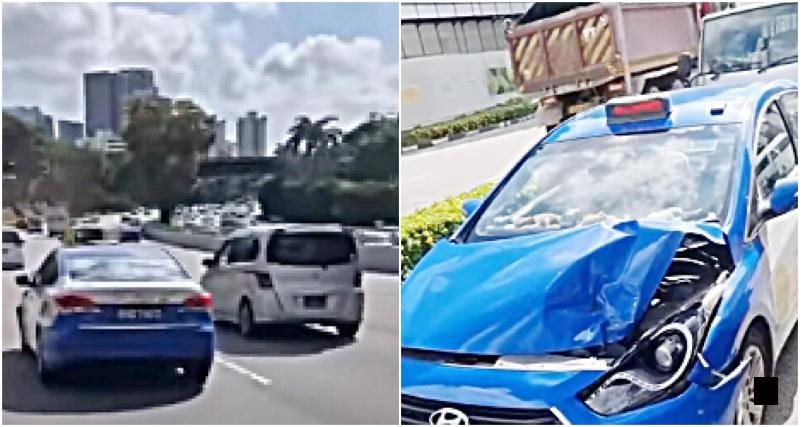 Taxi Rear Ends Lorry and Flees, Lorry Gives Chase Along MCE
A taxi driver who decided to flee after hitting the rear end of a lorry, was chased for several streets by the lorry driver. Despite the lorry driver sounding of the horn and shouting, the driver of the taxi continued driving and ignored the lorry driver.
This incident happened yesterday morning (25th Apr) at around 9am at the Marina Costal Expressway (MCE). The taxi involved appeared to be a blue Hyundai taxi from Comfort Delgro.
A video of the incident has since been circulating on social media. In the video, the driver of the lorry and the passenger could be heard saying that the taxi had hit their lorry while on the expressway.
From the video, the lorry had apparently followed the taxi all the way from the MCE and exited at Fort Road.
Editor's Note: Do you have a story to share? Please use our
Submission Form
or
email us
.
If not, why not give us a
'LIKE'
Ping me on WhatsApp