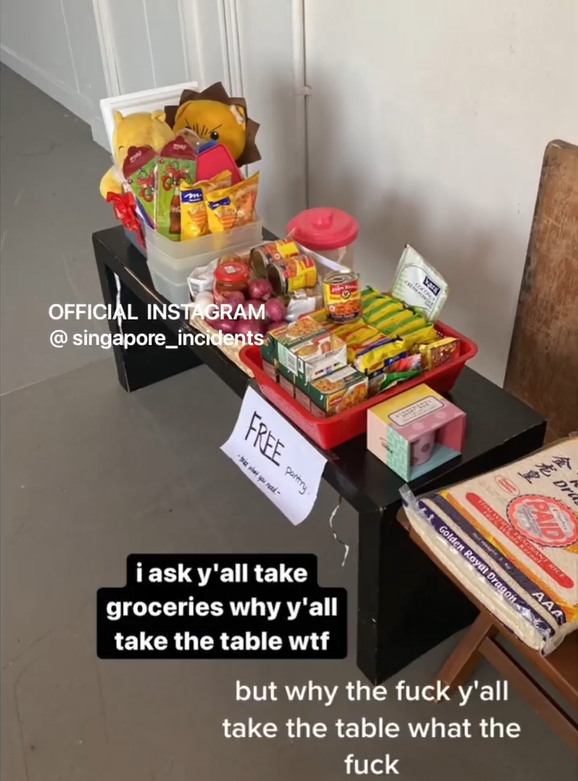 Family Sets Up Table Giving Away Free Groceries for Needy, But Loses Table Instead
In the good spirit of Ramadan, a family decided to give away groceries and food to those in need. The family reportedly set up a table outside their HDB unit, and placed essential food items like rice, milo, cooking oil, eggs, canned food, and biscuits.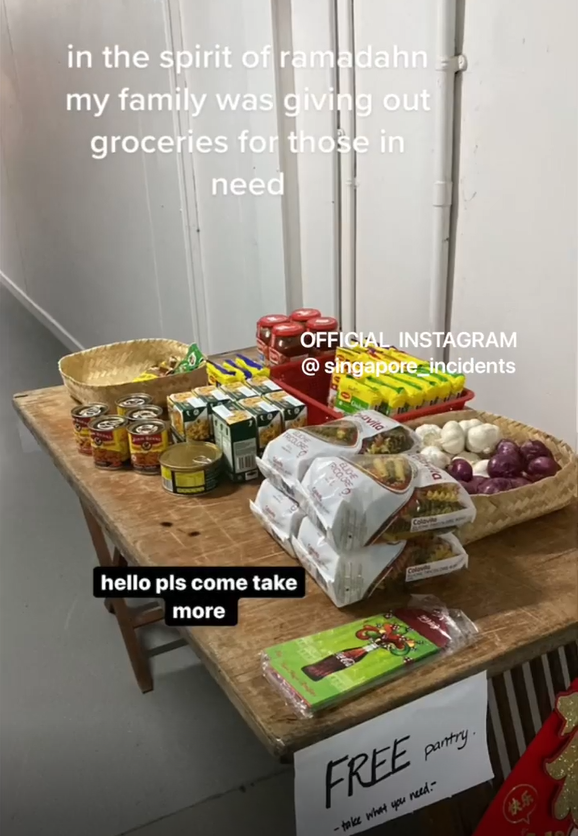 However, instead of being appreciative of the family's kind act, someone had apparently decided that it was okay to take the table away for his own use.
In a video shared by Charlie Tan into the Singapore Incidents Facebook group today (6th May), the table used to place all the free groceries, had apparently been taken away, and replaced by a wooden bench.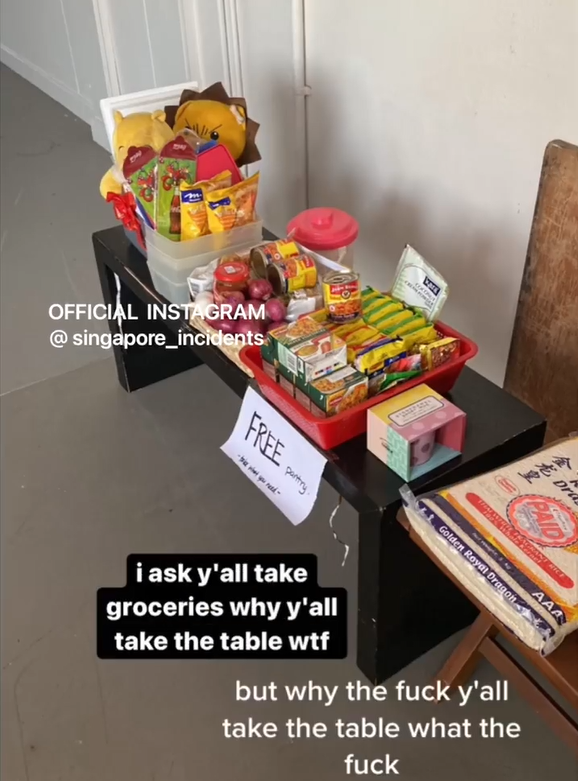 Editor's Note: Do you have a story to share? Please use our
Submission Form
or
email us
.
If not, why not give us a
'LIKE'
Ping me on WhatsApp