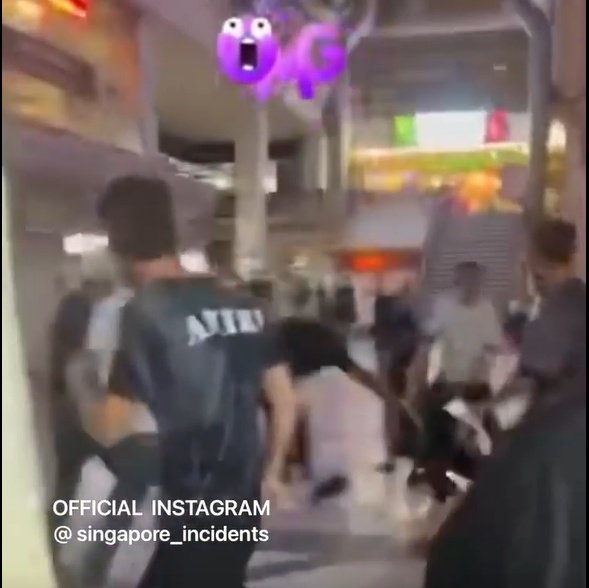 Fight Breaks Out at Golden Mile Complex Over Labour Day Hari Raya Long Weekend
A clash between two groups of people at Golden Mile Complex over the long weekend, ended with the arrest of three people, including one who sustained minor injuries.
This incident happened on Monday (2nd May) at around 2.40am, at the first floor of Golden Mile Complex, a venue which sees frequent fights and brawls over weekend nights.
A video of the fight was posted by Singapore Incidents Facebook on Tuesday (3rd May), which showed two groups of people fighting, throwing punches and kicks, and even throwing chairs at each other.
A man could be seen getting beaten up by 5-6 people, before trying to make his escape. The group then turned their attention to another man. One of the man from the group could be seen removing his belt and using it to whip the victim.
The police confirmed that three men, aged 28 to 36 were arrested for affray. A 32-year old man sustained minor injuries but refused to be sent to the hospital. The incident is currently under police investigation.
Editor's Note: Do you have a story to share? Please use our
Submission Form
or
email us
.
If not, why not give us a
'LIKE'
Ping me on WhatsApp