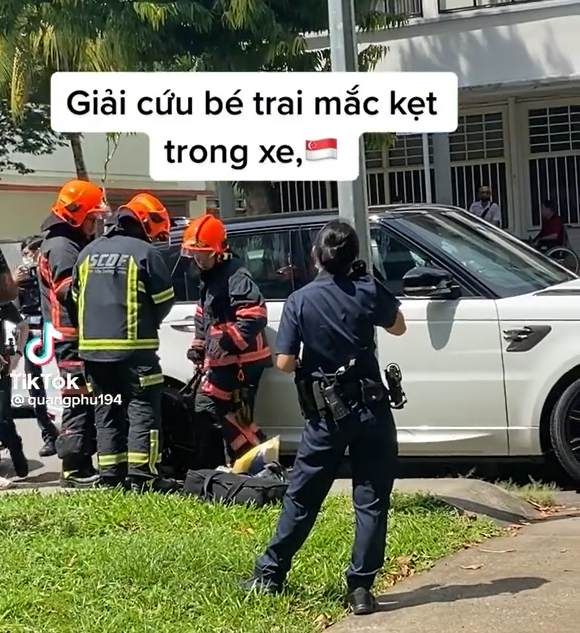 One-Year-Old Toddler Trapped in SUV Under Hot Sun, SCDF Smashes Window to Rescue Toddler
A one-year-old toddler is believed to have been accidentally locked inside a sports utility vehicle (SUV) under the searing afternoon heat for well over 30mins. The frightened mother of the toddler called the SCDF for help, who arrived and rescued the toddler after smashing the vehicle's window.
This incident happened yesterday (5th June) afternoon at around 11.30am, near block 23 Lim Liak Street in Tiong Bahru. A video of the incident was posted on Facebook today, which showed SCDF officers working on the rescue.
It was gathered that the mother of the toddler and her domestic helper had alighted from the SUV (a white Land Rover), and was about to carry the toddler, when the door locked itself with the key still inside the vehicle.
According to an eye witness, the rising temperature was making the situation more dangerous by the minute. The eye witness added that it was very fortunate that the SCDF arrived quickly, and managed to rescue the toddler safely within 15mins.
Editor's Note: Do you have a story to share? Please use our
Submission Form
or
email us
.
If not, why not give us a
'LIKE'
Ping me on WhatsApp