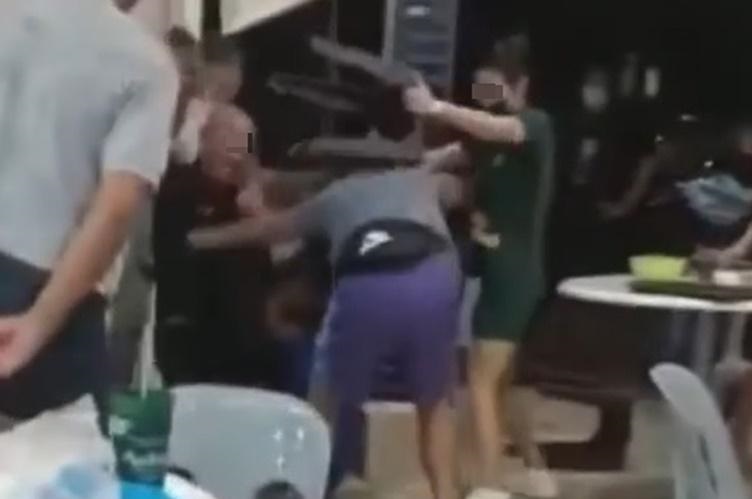 Two Uncles in Yishun Fight Over One Beer Lady, Beer Lady Later Joins in the Fight
A fight was believed to have been started by a dispute between a beer lady and her customers, ended with one person getting arrested, and another being sent to the hospital.
This incident happened on 14th May, at around 8pm, at the coffeeshop located at Block 417 Yishun Street 11.
From a video of the fight uploaded yesterday, by a member of the public onto Facebook, a bald man is seen repeatedly raining punches on another man wearing a blue shirt. Moments later, a beer lady is seen joining the fight, who threw a plastic chair at another man trying to break up the fight.
Speaking to reporters, Madam Tan (42-years-old), who works as a beer lady at the coffeeshop said, that the man in the blue shirt was unhappy that the beer lady did not pour beer for them, and got into a dispute with the bald man, resulting in a fight between the two parties.
The police confirmed that a 54-year-old man had been arrested for a rash act causing hurt, while a 57-year-old man was sent conscious to the hospital for treatment. Investigations are ongoing.
Editor's Note: Do you have a story to share? Please use our
Submission Form
or
email us
.
If not, why not give us a
'LIKE'
Ping me on WhatsApp