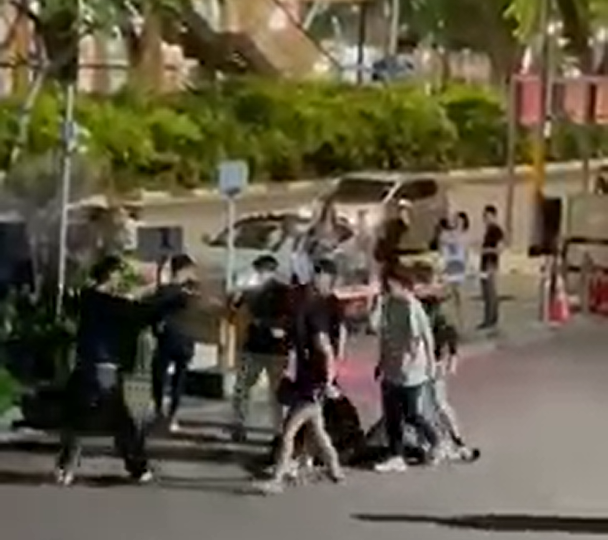 Over 20 YPs Seen Fighting Outside Golden Mile Tower, Several Seen Lying on the Ground After the Fight
Just when things are getting back to normal with bars and night entertainment outlets being allowed to open, a group of YPs decided it was high time to get high at Golden Mile tower.
Golden Mile Tower, which is notorious for its sleazy bars and even sleazier patrons, is often the scene of drunken fights. In a video posted on Facebook, a group of more than 20 YPs (Young Punks) were seen fighting outside the Golden Mile Tower. It was unclear how the fight even started, but there was shouting between two groups, which evidently led to punches and kicks being thrown around.
Some curious onlookers who were driving pass the area actually stopped their vehicles to observe the fight, including a taxi driver who appeared so shocked at what was unfolding before him that he actually stopped his taxi in the middle of the road.
Editor's Note: Do you have a story to share? Please use our
Submission Form
or
email us
.
If not, why not give us a
'LIKE'
Ping me on WhatsApp