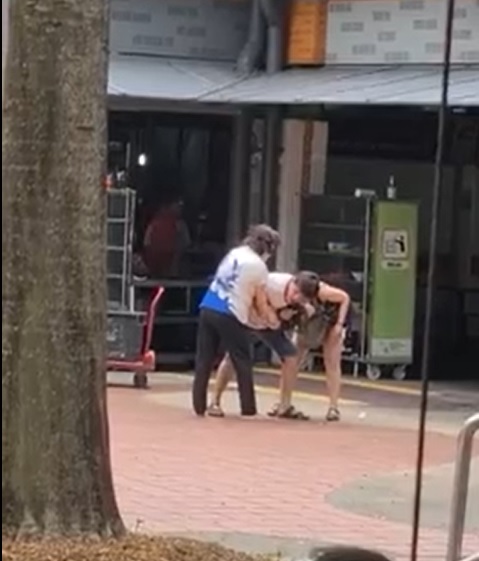 Fight Breaks Out Between Two Women at Bukit Merah View Food Centre, Man Tries to Stop Fight But Ends Up Getting Punched
A rather interesting incident was unfolding before the very eyes of those seated outside Bukit Merah View Food Centre on Wednesday (13th Jul) afternoon.
In a video uploaded on Complaint Singapore Facebook group, a scantily clad woman dressed in a green blouse and denim shorts was seen having a loud verbal argument with an older auntie in a white t-shirt. Though the nature of their argument was not clear, the verbal argument soon escalated into a violent physical tussle.
A middle-aged man, who appears to be related or known to at least one of the two women, was seen trying his best to break up the fight. At one moment, the man could be seen grabbing the head of the younger woman, and the arms of the older auntie to stop them from fighting.
In a separate video, the physical tussle between the two woman appeared to have ended, but the younger woman in the green blouse appears to have turned her attention towards the man who stopped the fight, hitting his head and spewing vulgarities at him.
It wasn't long before two police officers arrived at the scene to stop the woman from hitting the man.
Editor's Note: Do you have a story to share? Please use our
Submission Form
or
email us
.
If not, why not give us a
'LIKE'
Ping me on WhatsApp