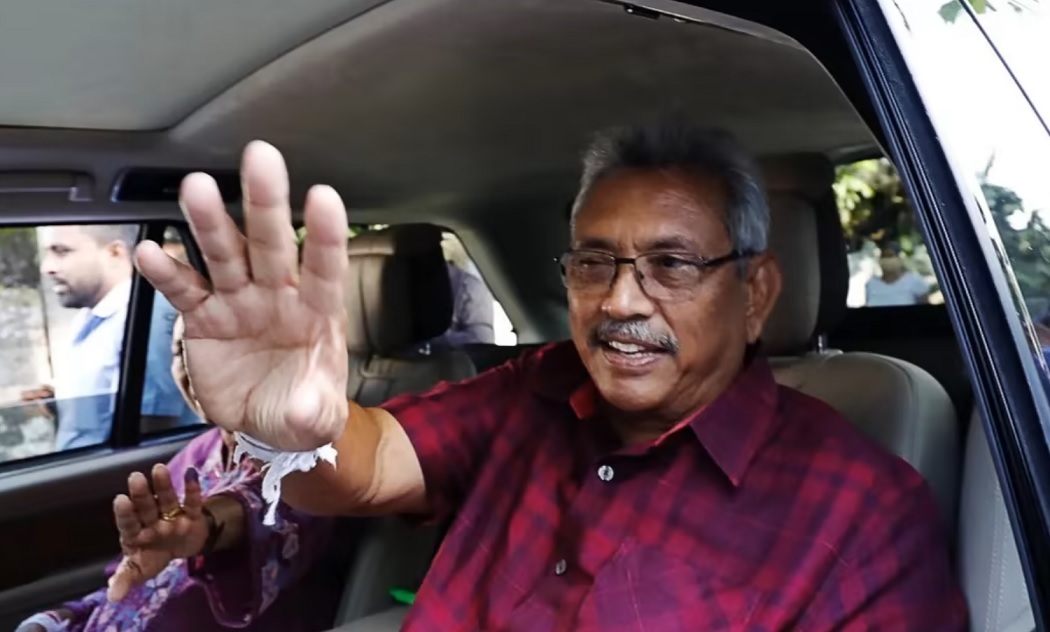 I am a Sri Lankan in Singapore but I am ok that Gota Rajapaksa is here
Dear editor,
I am from Sri Lanka but working in Singapore. Yesterday, Gota (Gotabaya Rajapaksa) reached Singapore and submitted his resignation.
We all know he's a bad person. He and the Rajapaksas eat up so much of citizens' money. They have no heart for our country. Nobody likes him! I know many Sri Lankans here and we are angry at Gota, but what I want to tell them is, we don't get into trouble because we are angry. We must stay calm.
It's ok, let the evil person be here. He's on private visit, not asylum. Singapore police said they don't give asylum to people, so they won't let him stay very long. He won't be protected by Singapore government.
We know Singapore is strict country with strict laws. So we don't protest and make trouble here. We know it's illegal. We respect their laws… we respect their kind people. We must remember we have a job here. I thank them for my job… I can send money back home. If we make trouble when we are angry, what will happen? They won't want us here, everything will be gone.
It's good that everyone want change… I want change, but the important thing is how we move forward. We must do it properly and we don't take the law into our hands.
To my Sri Lankan friends in Singapore, stay safe and protect ourselves. We must show Singapore that Sri Lankans have discipline and we keep peace. We let them think of us in a good way. We hope next time, they will invite more talented Sri Lankans to get jobs here and invest in our homeland to help our economy. This is for Sri Lanka… it's how we help our people.
#GotaGoHome
Editor's Note: Do you have a story to share? Please use our
Submission Form
or
email us
.
If not, why not give us a
'LIKE'
Ping me on WhatsApp