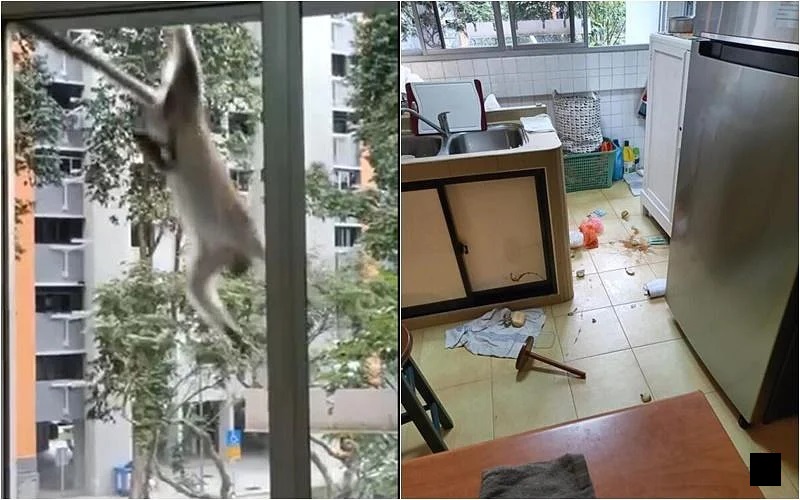 Clementi Residents Start "Monkey Alert" Chat Group to Protect Their Homes From Invading Monkeys
In order to combat the rise of cases involving monkeys breaking into homes in Clementi, residents in Clementi decided to band together and set up a chat group to alert each other on the movements of the monkeys in the area.
This initiative by the Clementi residents, follow the incident of monkeys breaking into a home at Block 118 Clementi Street 13, where the home was ransacked for food.
According to residents in that area, the monkeys frequently "visit" their homes during the day, where many residents were either having an afternoon nap or were out at work.
70-year-old Madam Koh, who stays at the fourth floor of Block 118, says that this chat group is very useful, whenever a neighbour spots monkeys around the estate, an alert would be sent to the chat group. Residents in the area would then take extra precautions.
Editor's Note: Do you have a story to share? Please use our
Submission Form
or
email us
.
If not, why not give us a
'LIKE'
Ping me on WhatsApp